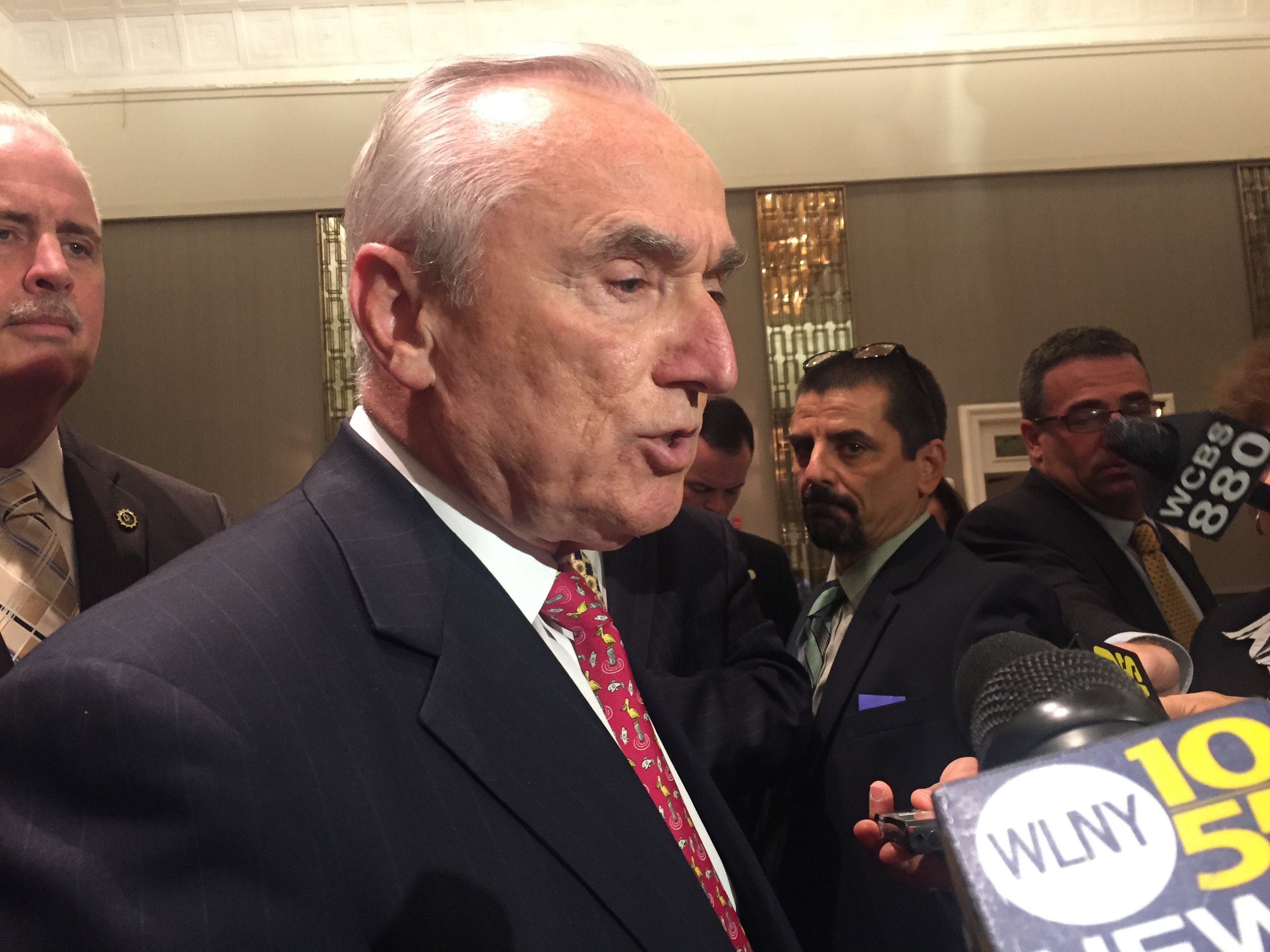 Police Commissioner Bill Bratton won't be taking anti-terrorism advice from Republican presidential candidate Ted Cruz anytime soon.
In respond to Mr. Cruz's call for police to step up surveillance of Muslim neighborhoods after terror attacks in Brussels, Mr. Bratton played political consultant and offered the candidate a bit of unsolicited advice: "Shut up."
"On my worst day, I think I know a little bit more about terrorist activities in New York City than Mr. Cruz on his best day—the guy hasn't been in Congress in the last year, he's been running for president," Mr. Bratton said on WABC's Election Central with Rita Cosby this afternoon. "What information, intelligence or expertise does he have about the issue of terrorism? So when you don't know what you're talking about, the best bet is to shut up. So my advice to Mr. Cruz is to shut up."
The commissioner, who also served under Republican Mayor Rudolph Giuliani, has repeatedly knocked Mr. Cruz's suggestion to step up patrols in Muslim neighborhoods, arguing earlier this week that doing so would paint an entire religion with too broad a brush and noting that the city has 1,000 Muslim police officers, many of them combat veterans.
"Why would we put increased, stepped up patrols in Muslim neighborhoods?" Mr. Bratton asked today. "For what purpose?"
A spokeswoman for Mr. Cruz did not immediately respond to Mr. Bratton's remarks.
Lest anyone think Mr. Bratton was targeting Mr. Cruz for his political affiliation, the commissioner also took some time in his radio interview to tell a left-wing Democrat, Assemblyman Charles Barron, to shut up.
Earlier this week Mr. Barron warned that violence could erupt in response to Brooklyn District Attorney Kenneth Thompson's decision not to seek prison time for Peter Liang, the former police officer who was convicted of manslaughter in the shooting death of Akai Gurley.
"Mr. Barron, there's another guy that should shut his mouth," Mr. Bratton told Ms. Cosby on the radio. "He is very close to committing the criminal act of inciting to violence."
But Mr. Barron, in a telephone interview with the Observer, said he was merely giving a warning.
"By me giving this city a warning, they should be grateful that I'm giving a warning," Mr. Barron said. "I'm saying we're trying peaceful methods. I've seen it all over the country: when peace fails, violence is inevitable."
Mr. Barron pointed to a number of police-related deaths under Mr. Bratton's current tenure and his first turn leading the police department under Mr. Giuliani. If Mr. Bratton was trying to threaten him with charges, Mr. Barron said, "tell him to bring it."
It is the system that incites violence, Mr. Barron said, including "the police chief Bratton, who justifies all of his killer cop's behavior and devalues black life from Akai Gurley to Eric Garner and so many other under Bratton, that's what inciting riots. That's inciting riots, not my rhetoric of warning at a press conference."