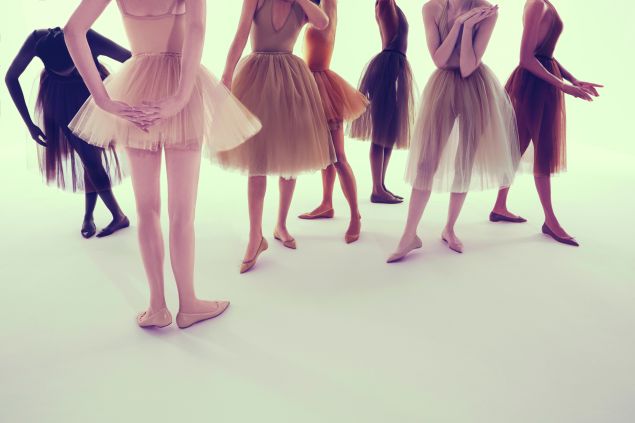 The hypothetical color nude is not one size fits all. Nor is it universal. This seems like an obvious notion, as everyone has different skin tones, but try telling that to shoe designers. Most produce nude pumps in just one tan hue and call it a day.
Christian Louboutin isn't just any shoe designer. The doyen of the red sole is also a proponent of creating a range of nude colored shoes, rather than just embracing a singular nude. He first introduced his skin tone range in 2013 with five different shades, ranging from pale to brown. Mr. Louboutin has added two new colors for Spring/Summer 2016: Nude #1's porcelain and Nude #7's deep chocolate.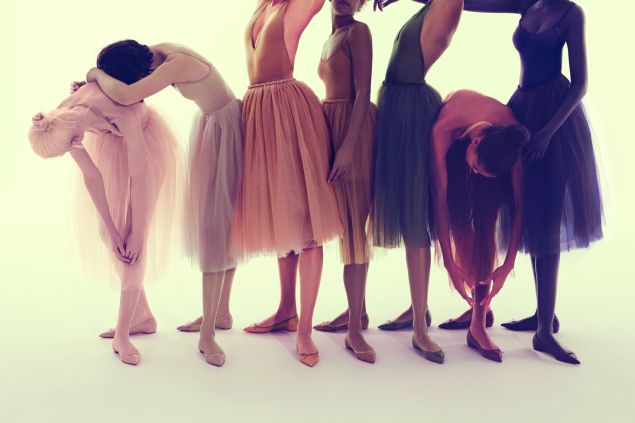 Also new this season is a pointed flat, dubbed the Solasofia. The leg-lengthening style offers the sleekness of a stiletto, sans teetering or pinched toes. A new material is also on offer, a matte nappa leather, with a smooth texture that closely mimics the look of skin. Shop the entire range, including the Pigalle Follies 100 and Senora 100 styles, on the Louboutin site.
Finally, you can go au naturel and still be well accessorized.