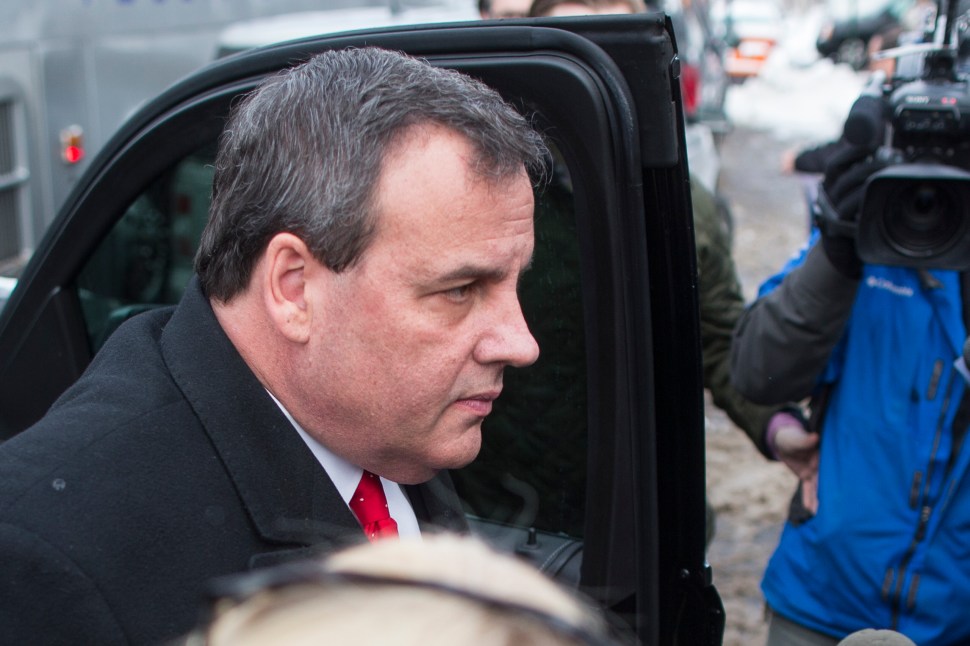 Rocked with criticism by the GOP establishment about his endorsement of billionaire real estate tycoon Donald Trump, Gov. Chris Christie told 101.5 FM's Eric Scott last night that he hopes to influence his choice for president.
"I am the highest level endorser that Donald Trump has had. I am the person with the most experience in government that is in his circle, and so as a result, that gives me some credibility to make recommendations and suggestions over time where appropriate and for him to consider," said Christie, who backed Trump publicly last Friday and is campaigning for him today in Kentucky and Ohio.
Heading into Super Tuesday today, Trump faces severe ongoing criticism from many Republicans today for failing to condemn white supremacist David Duke – a Trump backer – in the strongest possible terms.
Christie told Scott he had not ruled out serving with Trump as the tycoon's running mate, if asked.
"That would be something, that or anything else governmental, has to be something that only one other person besides the person that asked that I would discuss that with, and that would be Mary Pat," he said.
For more, go here.