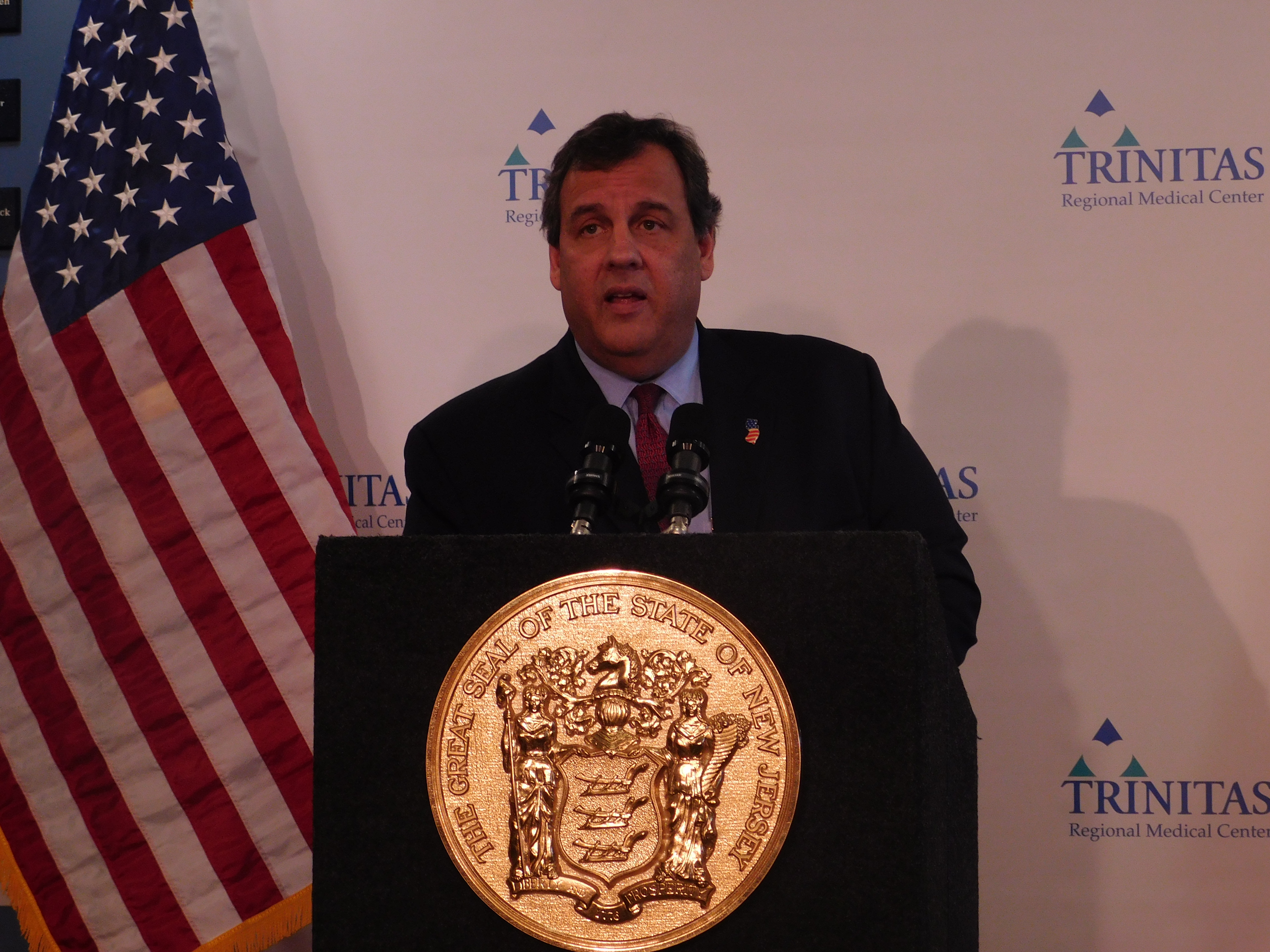 ELIZABETH – New Jersey Governor Chris Christie addressed the recent announcement that elevated levels of lead had been found in the water at 30 of Newark Schools. According to Christie, the state, Newark officials and the school board are working together closely to investigate and address the issue.
"I am deeply involved in what is going on there," Christie told reporters following a press conference addressing his new plan to build a commission to study property-tax exemptions for non-profit hospitals. "We are working with the city, working closely with the mayor. Over 17 thousand children will be eligible for testing."
According to Christie, while the levels found in Newark are elevated, they are "nowhere near crisis level" and do not approach the scope of the ongoing water crisis in Flint, Michigan. However, because investigation into the matter is still ongoing, the governor said he was not sure what the "scope of the remediation would be."
"I am not an expert on the lead in the water… but I am being briefed on a daily basis," Christie said when asked why he had not made a trip to Newark since the elevated lead had been announced. "But I also don't want to intervene unnecessarily. Until we really know the scope of the problem… I don't want to make some grandstanding trip to Newark."
According to Christie, lead level testing is "nothing new." He said that this time, the main difference stems from Newark Superintendent Christopher Cerf's decision to disclose.
"What is new is the increased transparency that [Superintendent] Cerf decided to take," Christie said. "Superintendent Cerf decided he wanted to go more broadly public with this."
Since the revelations about Newark's water, Cerf has been called upon to resign by the leader of the teacher's union.
Christie said he understands the concern facing Newark parents in the face of a lead issue. He said he would be "just as concerned" if the issue were impacting his children in the same way.
"There is nothing more important than the safety, the health, the livelihood of their child," Christie said. "But, I don't want there to be panic either. I want to go down there when I have answers and solutions."
According to Christie, Newark and the state are currently working on a plan and will know more once testing results for students come back. He said that, if necessary, he will involve the federal government but that he would not be seeking assistance just to look like [he] is doing something."