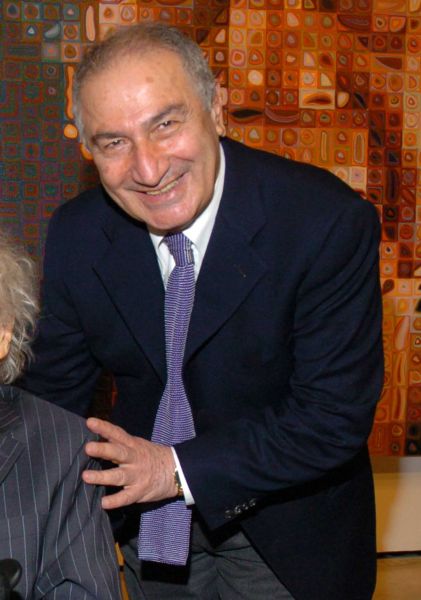 Christie's is suing art collector Jose Mugrabi—known for his massive trove of over 800 Warhols—for missed payments on a $35 million Jean-Michel Basquiat painting bought last spring. According to the house, Mr. Mugrabi has only paid $5 million so far, and has missed his second and final payments. A spokesperson for Christie's told the New York Post the house has "repeatedly attempted to resolve this matter with Mr. Mugrabi…for close to one year" and "had no other alternative but to litigate."
Wim Pijbes, director of Amsterdam's Rijksmuseum, has announced he will be leaving his post and to head up a new museum on the Dutch coast called the Museum Voorlinden in July. Mr. Pijbes became director in 2008 during the museum's decade-long renovation. Under his leadership, the museum reopened in 2013 and has doubled its annual attendance.
The Dia Art Foundation has named two new board members: James Murdoch, CEO of 21st Century Fox and Rupert Murdoch's son, and Jane Skinner Goodell, a former reporter and art collector.
San Francisco's Asian Art Museum will launch a 12,000-square-foot expansion project designed by Kulapat Yantrasast. Construction on the new $25 million pavilion will begin in 2017, and the museum plans to reconfigure existing galleries in the process.
Critic Ben Davis breaks down the state of the art world, which is either in great shape or deeply troubled depending on how you look at it. He writes: "In scale, the art scene grows and grows. Yet there is another narrative, running alongside the story of constant growth, that says that art is more and more embattled. Record-breaking crowds at big museums go alongside an overall erosion of the museum audience nationally. The audience for contemporary art grows even as the audience for anything that is not fashionable or of-the-moment is cratering….
NYPD officers discovered $1 million worth of marijuana inside a crate marked "art."
A Topps Roberto Clemente rookie baseball card made in 1955 sold for a world record price of $478,000 at Heritage Auctions' Platinum Night Sports sale in New York.