You may have heard your especially environmental and health-conscious hipster friend talking about how crickets are a totally efficient way to get protein. The nutrient-rich, paleo-friendly and gluten-free bugs are touted as a more sustainable food source than other animal products, and while they've mostly been for a niche group of foodies, crickets are now coming for the mainstream market.
There are companies selling straight up roasted crickets, but the leader of this movement has been Exo, a company that makes protein bars from cricket flour (i.e. flour made from ground crickets), which launched in 2014. Over the weekend, the company got the boost it needed to make crickets the next big food when celebrities and a top VC firm joined forces to help Exo close a $4 million round of Series A funding.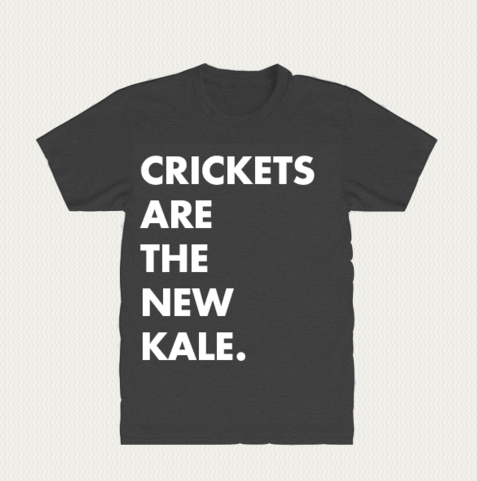 The round was lead by AccelFoods, an early-stage venture capital firm focused on food and beverage companies. The firm will certainly bring the expertise, but Exo will also benefit from the star power of the other investors. Rapper Nas, podcaster and best-selling author Tim Ferriss as well as performance athlete and three-time female Tough Mudder world champion Amelia Boone have invested in the Series A as well. CollabFund and Start Garden put up money in the round too.
"We've spent the last two years perfecting our product and growing the community around Exo; we're barely keeping up with demand," co-founder Greg Sewitz said in a news release. "This new capital will help us accelerate the edible insect movement and execute on our huge vision for insect protein in all its potential forms."
Exo has already proven to have the knowledge and resources of a winning company. Their head of R&D is Kyle Connaughton, a three Michelin star chef and former culinary director at Chipotle. Additionally, Exo got its start on Kickstarter, where it reached its $20,000 campaign goal in 72 hours and nearly tripled it by the end. Exo advisors include John Durant, author of the Paleo Manifesto, and stockists include Whole Foods and Equinox. And now with Nas on their side, we'll probably be seeing Exo in rap video.
READ ALSO: Here Are 5 Fun Ways to Eat Crickets