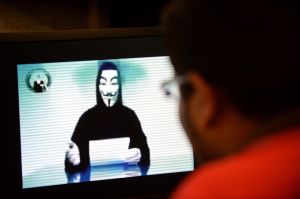 The Obama administration will announce within the next week that a 2013 cyber attack against a New York dam was perpetrated by Iranian hackers. The Department of Justice has prepared an indictment against those responsible, according to CNN.
The hack of the Bowman Avenue dam in bucolic Rye by Iranian government operatives occurred while the U.S. and Iran were negotiating the recent nuclear deal. The malicious software used only provided access to back office systems and not the operational services of the dam. However, the DOJ decided to "name and shame" the cyber attackers—it used a similar tactic after China attempted to hack U.S. natural gas systems and North Korea successfully hacked Sony Pictures.
"We will continue to use all the tools at our disposal to prevent, deter, detect, counter and mitigate such activity," DOJ spokesperson Marc Raimondi said in a statement.
'The more things are interconnected, the more chances an attacker has to get access to things we care about.'
Leo Taddeo, chief security officer of security firm Cryptzone and former Special Agent in Charge of the Special Operations/Cyber Division of the FBI in New York, told the Observer that the continuing automation of infrastructure by 'the Internet of Things was cause for concern in this case.
The more things are interconnected, the more chances an attacker has to get access to things we care about, including the equipment and infrastructure that keeps us safe," Mr. Taddeo said. "Even though this attack wasn't successful, it shows we need to be vigilant."
The U.S. has executed similar cyber attacks against Iran's nuclear systems. Mr. Taddeo said these exercises were critical for helping the government to understand the Internet of Things, and how the network is being used by other countries.
"We have to understand our adversaries so we can better protect ourselves," Mr. Taddeo said. "If we know what they're after, we can prioritize what we're trying to protect."
The tech community as a whole is grappling with how fast the Internet of Things is moving—the recent Consumer Electronics Show in Las Vegas revealed that everything from bicycles to nuclear power plants has the potential to be automated, for better or, apparently, worse.