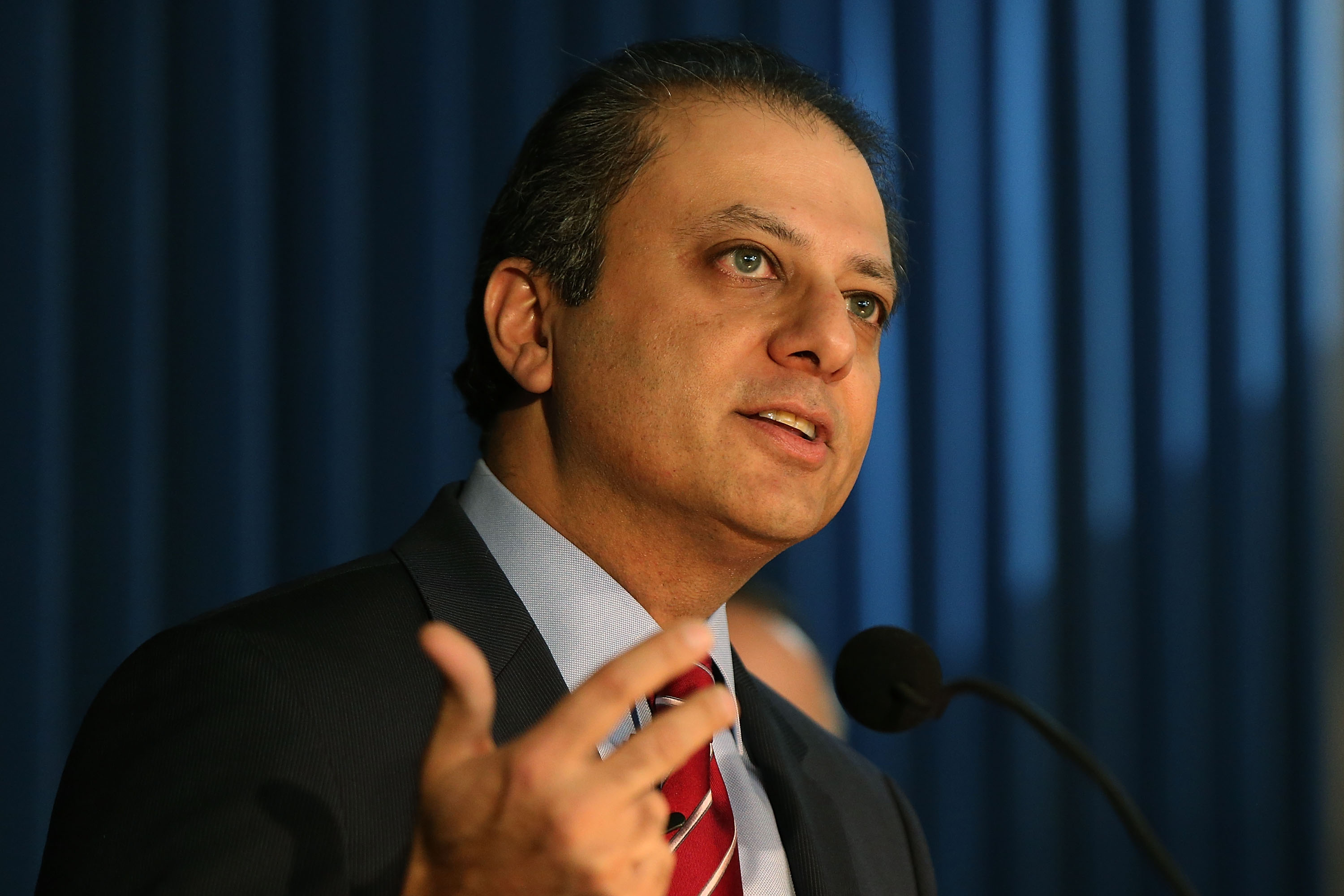 Shola Olatoye, chairwoman of the New York City Housing Authority, testified today that U.S. Attorney Preet Bharara has been digging into much more than the authority's lead abatement work.
Speaking before the City Council's Committee on Public Housing, Ms. Olatoye addressed reports that Mr. Bharara had probed NYCHA records to find if it had deliberately misled the federal government about its work mitigating and removing lead paint at its 334 developments across the city. Ms. Olatoye, a Mayor Bill de Blasio appointee, said the prosecutor's office had requested and received some 440 million records from the housing authority pertaining every facet of its internal workings.
"The inquiry has been about NYCHA's operations—every aspect of our operations," she said, adding that NYCHA had retained two attorneys to work full-time on complying with Mr. Bharara and his team. "It has not been specific to the lead, reported lead issues, that, that, they've been researching. It's really been quite, quite more, more expansive. I can't presume to know what the intent of the inquiry is, but we—my team—are taking it very seriously."
The U.S. Attorney for the Southern District of New York is mostly known for his successful takedowns of corrupt politicians, but he sued the city Department of Corrections in 2014 over alleged beatings of inmates, forcing a number of reforms. Bronx Councilman Ritchie Torres recalled the crisis surrounding the lead contamination of the Flint, Mich. water supply, and argued many feared a repeat of the catastrophe in New York.
"There is a perception among media and the general public that NYCHA is under investigation from Preet Bharara regarding lead paint conditions in public housing," he said. "As you can imagine, against the backdrop of the Flint crisis, these reports, it's set off some alarms."
Ms. Olatoye, however, testified that Mr. Bharara's probe was only a request for information, not a full-blown investigation. She also asserted the authority and city agencies had aggressively tested residents and residences for both lead paint and heavy metals in the water.
"There's been no complaint filed, there's been no formal investigation launched. It's simply a request for information," she said. "This is a national conversation, and we're very cognizant of that, and the health and safety of our residents is baked into what we do."
Over the last five years, Ms. Olatoye said, the city had tested more than a million children under age six for lead—with 6,800 showing elevated levels of the toxin. Of that 6,800, 202 of the highly vulnerable youth had lived in NYCHA developments—and, of those, 18 of them had homes that showed high levels of lead, which Ms. Olatoye said the authority had taken care of.
Additionally, NYCHA had performed a random lead test of faucets in 175 vacant units out of its nearly 178,000 total apartments. Ms. Olatoye said 13 of those had showed elevated lead levels immediately upon turning on the taps. Only one had high concentration of the metal after running the water a short time.
In all cases, Ms. Olatoye asserted, NYCHA had addressed the problem.
"The city has done a tremendous amount of work to decrease the amount of lead found in children under the age of six," she said.