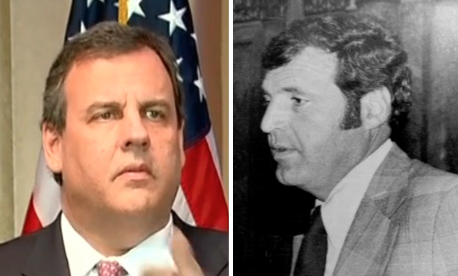 Former U.S. Attorney for New Jersey Robert Del Tufo—who passed away last week at 82-years-old—is, perhaps, best remembered for his role in the FBI's Abscam investigation. That investigation led to the prosecution of six politicians who were videotaped taking bribes from a company that was actually an FBI front. Del Tufo claimed that New Jersey Senator Harrison Williams had been entrapped and that the proceedings should not continue.
In criminal proceedings, entrapment is defined as "the action of luring an individual into committing a crime in order to prosecute the person for it," according to the Merriam-Webster Dictionary. After Del Tufo became the lone member of law enforcement to speak up, Williams tried to use entrapment as a defense. Regardless, Williams was convicted in May of 1981 and resigned shortly after.
"What made Bob Del Tufo so unique in the legal community in New Jersey was the breadth of his law enforcement experience," said attorney Joe Hayden. "He was a county prosecutor, the U.S. attorney, the attorney general for the state of New Jersey, he was the head of the state commission for investigations and he also was in private practice. So, when he criticized sting operations and governmental overreaching, he knew what he was talking about and he had enormous credibility. I don't think there was anyone whose resume was more powerful."
Like Del Tufo, current New Jersey Governor Chris Christie was formerly the U.S. Attorney for New Jersey. Christie served in that post from 2002 to 2008. Also like Del Tufo, Christie was involved in a case that centered around entrapment. Unlike Del Tufo, however, Christie went forward with the prosecution of cases in which individuals have been seen as potential unjust victims of entrapment by some critics.
Now touted as one of the most important achievements of his time as U.S. Attorney, Christie's prosecution of the case of the 'Fort Dix Five' was not without controversy. In that 2008 case, Christie prosecuted five men on charges that they were planning on killing soldiers at the Fort Dix Army base in New Jersey. Later, three of the accused (the Dukas brothers) appealed the convictions, claiming that they had been implicated in a "government-manufactured conspiracy." As of January of this year, the three Dukas brothers were back in court attempting to have their convictions vacated.
Similarly, another case Christie prosecuted has been questioned for entrapment. In 2005, he prosecuted Hemant Lakhani for selling shoulder-launched missiles to an undercover FBI agent. That same year, This American Life did a segment on the incident where they explored how the FBI played such a large role in the plot that they even facilitated the acquisition of the weapon by Lakhani that he was later convicted for selling to an FBI agent that had solicited the weapon from him.
According to Hayden, comparisons between Christie and Del Tufo in terms of their records prosecuting cases with the FBI may not reflect accurately on the legacies of the two men.
"I don't know if it is a fair comparison," Hayden said. "You can always criticize sting operations, myself included, but there really hasn't been anything as outrageous as Abscam where they totally created the crime almost using actors."
Wilfredo Caraballo, a professor at Seton Hall Law and former District 29 assemblyman, agreed that the Del Tufo situation is different from anything Christie faced during his tenure.
"Bob's concern was that this wasn't just the usual charge of entrapment," Caraballo said of Abscam. "Here it was actual monetary acceptance that was given to the so-called informant. So, I don't really know if the two would have been the same with respect to how Christie treated them. I don't remember feeling any particular problem at the time of the prosecutions under Christie."
According to Caraballo, Christie's prosecutions were simply part of the work being done with the FBI.
"The U.S. attorney and the FBI, they go hand-in-hand," he said. "I don't think that was Bob's problem. I think it was about the monetary incentives that I think really, really bothered him."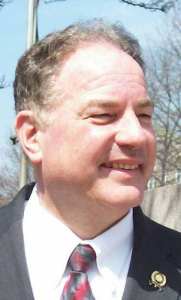 Lou Manzo, a former LD31 assemblyman and Jersey City mayoral candidate was prosecuted by Christie as part of Operation Bid Rig III in 2009. According to his 2014 book, Ruthless Ambition: The Rise and Fall of Chris Christie, however, Christie's work as U.S. attorney had "illegal" elements, at least during the case for which he was prosecuted. Operation Bid Rig connected members of the Syrian Jewish community in New York and NJ to public officials, candidates and associated. In all, 44 were arrested, many for accepting bribes.
In this book Manzo wrote: "Had the Department of Justice initiated an investigation of the government misconduct in Big Rid III, it would have put at risk some high-ranking officials in the department. These were the overseers who simply covered for the sham investigation and prosecution of Democratic candidates for office in Hudson County in order to benefit Chris Christie's campaign for governor. The fallout from such an investigation would have undermined, for certain, the nation's faith in the system of justice. So, for that 'greater good', the government did nothing."
The questions surrounding the Fort Dix Five and Lakhani cases, open up questioning about Christie's tactics as U.S. attorney. Regardless, the FBI stands by the prosecutions.
While they were in the same position, Del Tufo was the lone defector on an FBI case that he said reeked of entrapment. Years later and in that same position, others called afoul on Christie for allegations that he was a part of the very same thing that Del Tufo had opposed.
Another difference between the two is how they were able to levy their careers after their time as U.S. attorney. Del Tufo ran for governor and failed but was later appointed as U.S. Attorney General for the state. Christie ran for governor, won and was even so successful that he became a household name nationwide and thought he could leverage his success into a Republican nomination for president (a conclusion that proved incorrect).
While Del Tufo's tenure as U.S. Attorney was less than half of what Christie would later serve in the position, both have strong prosecution records. While Christie touted himself on the campaign trail as the man who could stand up to terrorists, his real legacy as prosecutor stems from the over 130 public officials he prosecuted while in that office. Notably, he was prosecutor on the corruption case levied against former Newark Mayor Sharpe James in 2008.
Del Tufo also prosecuted some high-profile cases including some organized crime cases against the likes of Anthony Provenzano (also known as Tony Pro) of New York City's Genovese crime family.