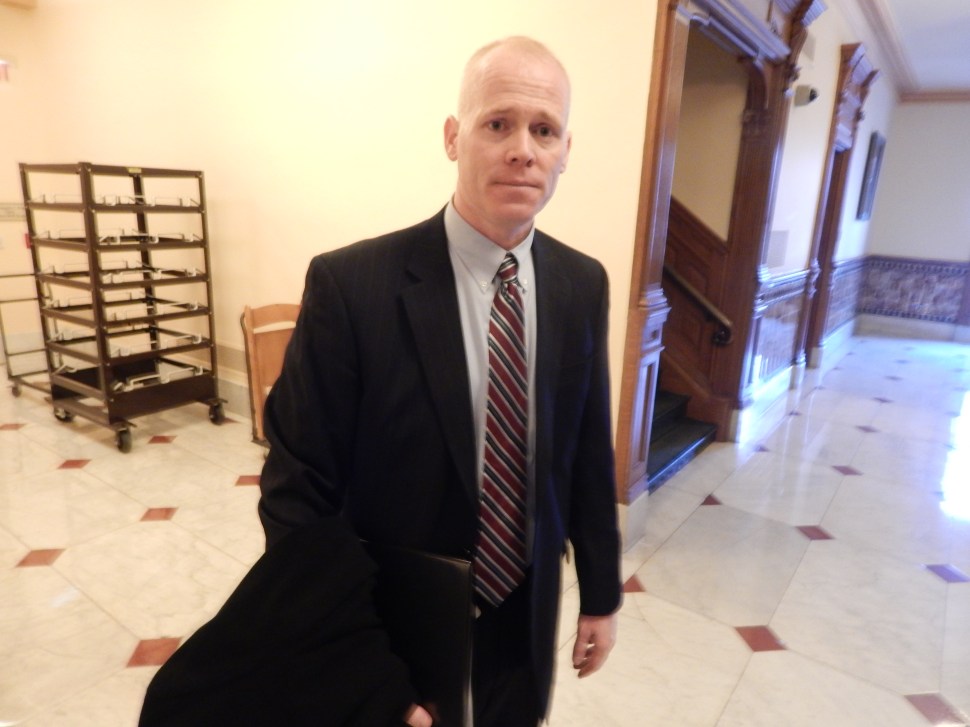 Democratic Party activist Jim Keady wants support from the Ocean County Democratic Party in order to challenge incumbent Republican U.S. Rep. Tom MacArthur in the third congressional district this year.
Once famously told by Gov. Chris Christie to "sit down and shut up," Keady ran for an assembly seat in LD30 last year and lost.
But he's not done.
"My name is Jim Keady," he wrote to Ocean County Dems, in a note he posted earlier today on his Facebook page, "I am running for Congress in CD3 and I want to earn your support. Tomorrow morning the Ocean County Democratic Committee will convene at 10:30am at the Clarion Inn on Rt. 37 in Toms River for the mini-convention. There I will share how we can win this Congressional seat, how we can take back power in the House for Democrats, and how together we can promote our progressive Democratic values in NJ and our nation.
"I hope to see you tomorrow morning and gain your support," he added.
A Monmouth County resident, Keady does not live in the district, but neither did MacArthur when he first announced his interest in the congressional seat back in 2013.