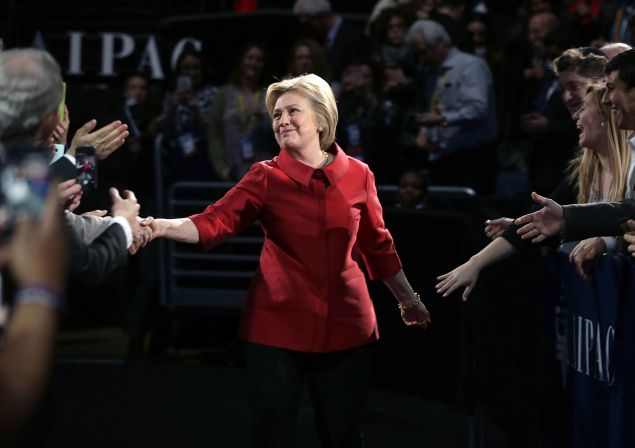 Hillary Clinton's controversial use of a private email server while she served as Secretary of State has loomed over her presidential campaign, and will certainly be an often-cited argument against her candidacy as the general election in November draws nearer. Regardless of speculation that Emailgate is a smear campaign by Republicans, as the case filters through the FBI and Department of Justice, attention is focused on whether or not Ms. Clinton will be reprimanded for her actions—and, if so, what that will mean if she is the Democratic Presidential nominee.
In pushing a presidential nominee who is under investigation, Democrats are sabotaging their party. Debbie Wasserman Schultz, the co-chair of Ms. Clinton's 2008 campaign—who is now the current Chair of the Democratic National Committee—broke the impartiality she is supposed to exercise in defending Ms. Clinton's use of a email server. "[Clinton] handled the email process correctly and according to the letter of the law. In terms of what she was doing with compliance, she was compliant. She has released 55,000 pages of emails. She's actually said she would not have used private email," Ms. Wasserman Schultz told Maria Bartiromo on Fox Business Network's Mornings With Maria on Monday, March 21.
If Ms. Wasserman Schultz was truly devoted to her role with the DNC, she would have remained impartial and avoided commenting, instead allowing the DoJ and the FBI determine whether Ms. Clinton was in compliance with the law. It is not Ms. Wasserman Schultz's place to make that determination, and the move is indicative of Ms. Wasserman Schultz's intentions to secure Ms. Clinton's position as Democratic Presidential nominee. The White House, on the other hand, has not made any comment in regards to the investigation of Ms. Clinton's email server—in part because it would compromise the investigation, but also because it could read as favoritism for Ms. Clinton over Bernie Sanders in the Democratic Primary.
During the first Democratic debate, Mr. Sanders dismissed a question about Ms. Clinton's emails, essentially diminishing coverage of the issue until January, when the State Department announced 22 of the emails are 'top secret.' Ms. Clinton defended herself, citing the emails were retroactively classified and did not constitute any wrongdoing on her part, and although she admits using the private server was a mistake, she has also said her Republican predecessors did the same thing and were never investigated. But, unlike Ms. Clinton, Colin Powell's private email server remained on government computer servers, and an aide of Condoleeza Rice told CNN she didn't use email at all during her service. A few weeks ago, the FBI and Department of Justice granted immunity to Bryan Pagliano, a former State Department employee who helped Ms. Clinton set up the private server.
Ms. Clinton's investigation is similar to the probes experienced by former CIA Director David Petraeus, who pled guilty last year to mishandling classified information—a misdemeanor—for handing classified material to his biographer and mistress, Paula Broadwell. Mr. Petraeus was fined and put on probation—a slap on the wrist for a high profile figure.
The emails released to the public have illuminated many of Ms. Clinton's inadequacies as Secretary of State. One set of emails in particular reveals Google wanting to assist in overthrowing Syria's leader, Bashar al-Assad. A pattern of Ms. Clinton telling the public one thing and urging fellow Democrats to do another—like supporting controversial trade deals—runs rampant throughout her server. She also had an abrasive relationship with the NSA, who denied her request for a secure Blackberry. Ms. Clinton and her staff continued to push for keeping personal Blackberrys, despite the threat it posed to security.
The Democratic Party should look for a candidate who doesn't have such controversies clouding their campaign. Not only does it make Ms. Clinton vulnerable during the general election, but it provides the American people with further reason to dub her dishonest and untrustworthy. Obstructionism and the polarity between both political parties would worsen dramatically if Hillary Clinton is elected—because no president has ever entered office while under investigation by the FBI and DOJ.