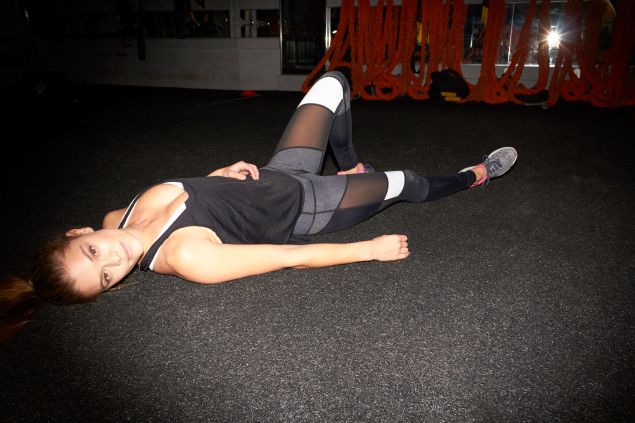 Maybe you were afraid to be spotted with a fresh face, or perhaps you visit the gym after a day at the office, when your powder still clings to you. Of course, you've always known it's not exactly good for your skin to sweat excessively while covered in chemicals. Still, there's something risky about being spotted before a workout without a stitch of makeup on. It's especially difficult in New York, when most boutique classes are packed with models. The Observer spoke to dermatologists, facialists, fitness gurus and makeup specialists to find out if concealer and classes can ever mix.
Dr. Neal Schultz, the New York-based dermatologist who created BeautyRx by Dr. Schultz, advises against makeup. "Makeup impedes the egress of the sweat, causing blockages and breakouts. When you wipe off the sweat, you drive the makeup into the open pores," Dr. Schultz said. "The most important time to clean your face is before you work out, because when you perspire, you tend to wipe your skin, which means you rub in not only your makeup but also the grime, dirt and oils that were there."
Dr. Cascya Charlot, the owner of Purely Natural Medical Spa recommends powder and tinted moisturizers, instead of foundation. If you truly can't give up makeup, add regular facials to your regimen. Dermatologist Patricia Wexler warned: "The oil and particles can clog pores, which open with excessive perspiration, causing inflammatory papules and pustules." She suggested removing makeup completely before working out with portable towelettes. For those who are prone to acne, even as adults, Dr. Wexler said, "Use a salicylic acid cleanser prior to or post work out to prevent a bacterial flare." If you're doing yoga, wipe equipment down or bring a clean towel for your mat.
Alexandra Perez Bonetti, the founder of boutique fitness studio bari, told Observer, "Clogged pores and sweat are a breeding ground for bacteria and breakouts." She recommended taking off makeup before class "to prevent clogging your pores with a mix of sweat, dirt, oils and dead skin cells," adding, "It sounds gross because it is." Ms. Bonetti swears by the BeautyRx Exercise Kit, with cleansing pads to remove makeup before class and glycolic pads to remove dirt after.    

Greenpoint resident Sarah Neufeld leads an incredibly busy life; she founded Modo Yoga Studio and is Arcade Fire's violinist. Ms. Neufeld believes hot yoga is best practiced without makeup, comparing it to a sauna or spa. "We sweat so much, and it's such a detoxifying and cleansing process, so there's not much point in wearing makeup. It also tends to get in the eyes which can be uncomfortable," she told Observer. For those who aren't willing to part ways with their beauty routine, she suggests using a clean practice towel on the mat to protect skin from impurities. Dianna Ruth, Milk Makeup's Product Developer, shared, "Working out in makeup creates a cocktail of mess on your skin." The only exception is wearing face oil to hot yoga, which Ms. Ruth describes as "a fabulous skin treatment." A lash stain will stay on during class, but face makeup should be avoided.
Principal Olay Scientist Dr. Frauke Neuser also believes it's possible to work out with some makeup on, "unless you have very sensitive skin, an allergy to any of the ingredients or you are using the wrong makeup for your skin type." Dr. Neuser recommends a tinted moisturizer or CC cream. Post-workout, she advises that it's best to avoid alcohol-based toners and avoid applying heavy makeup, since the pores are open. "Wait a few minutes and apply a light lotion, serum or non-oily moisturizer instead, rather than a heavy cream," Dr. Neuser told us.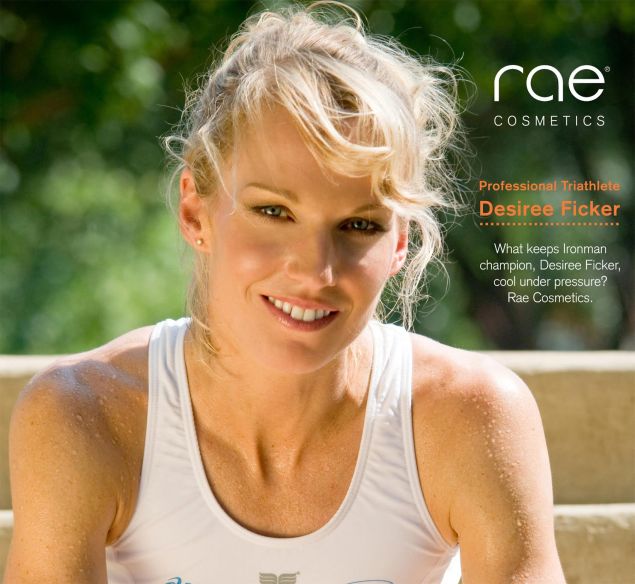 Rochelle Rae is the creator of Rae Cosmetics, a line specifically made for sweating. Ms. Rae understands how hard it is for most women to part with their beauty routines. "Working out and going to the gym is so much more than just exercise. We meet friends, boyfriends and potential friends there. We may go directly after work, or to happy hour after the gym," she said. "I want to look good while working out and hanging out, so going with no makeup is not an option for me." Ms. Rae created her cosmetics line to avoid makeup that smears and prevents skin from breathing, leaving women who love a full face, even while sweating, an option other than a fresh face.