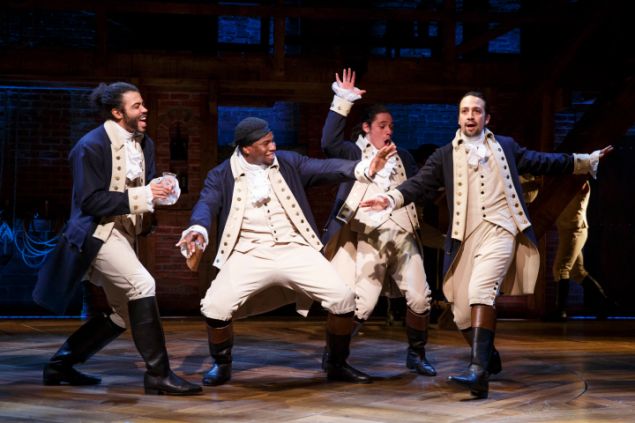 The Broadway megahit Rent broke several barriers when it opened in 1996—not only was it a groundbreaking treatment of AIDS, it was also the show that pioneered the use of rush tickets to get younger people to the theater. Anyone who came to the box office and showed valid ID would get $20 center orchestra seats for that day's Rent performance.
In the two decades since, rush tickets have become an integral part of the Broadway experience. Every day, no matter the weather, theater fans come to Times Square at the crack of dawn, toting blankets and snacks (and sometimes even sleeping in front of the theater), hoping to nab tickets for Broadway's biggest hits.
But it looks like modern technology has finally caught up with this theater tradition. In the past year, 17 Broadway shows have implemented digital ticket lotteries to supplement or replace in-person rush sales. (The newest, for Wicked and the revival of The Crucible, were announced this week.)
Some shows, like  Fun Home, run their lotteries by partnering with online ticketing apps like TodayTix. The Roundabout Theatre Company, home of Noises Off and She Loves Me, also sells select orchestra seats to its shows through TodayTix for $19.65, to commemorate the year it was founded. Other lotteries are run by the show's producers and box office.
The online lottery system isn't perfect yet—Hamilton's digital lottery went down on its first day, though the site's bugs have been worked out since then. And if you win the lottery you only have a limited time to claim your seats, so check your email frequently.
But if you want to get cheap Broadway tickets on your laptop in your pajamas instead of waiting outside the theater for hours, digital lotteries are increasingly looking like your best bet.
The following shows currently offer digital lotteries (it's likely that more will be added as Broadway's spring season continues):
The Curious Incident of the Dog in the Night-Time