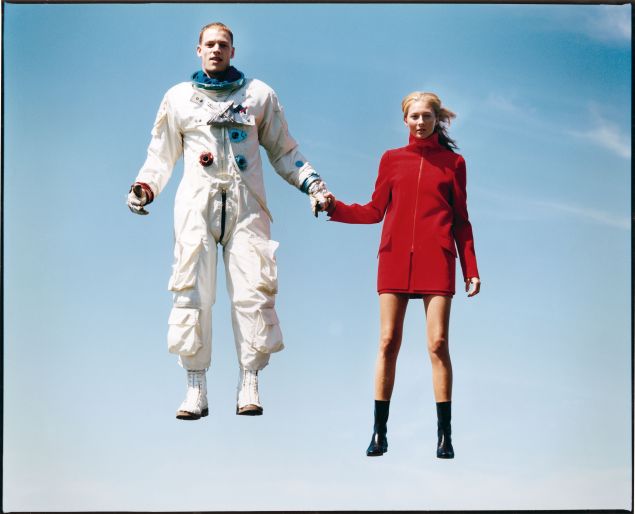 The Condé Nast archive—also appropriately known as "the morgue"— holds more than 1.5 million photos, many of which have never seen the light of day despite the fact that they were shot by some of history's most acclaimed photographers. This includes rarities of icons like Coco Chanel and Nancy Reagan taken seconds before or after the image that made the magazine cover and circulated the globe. These photos are largely candid or "mistakes," but the stories they tell are different and more cinematic than the cherry-picked versions we may have seen. Last night, we got to peek into the morgue and witness history and culture as we've never seen it before.
On the 34th floor of 1 World Trade Center in the Condé Nast gallery, 43 of these images had a viewer for the first time. They were shown as part of a collection titled "Stories Untold," which was created to celebrate a new partnership that will make 30,000 Condé Nast images available on Getty.
"No one really gets access. To put these pictures on the platform and distribute them is exciting," Bob Ahern, the collection curator and director of archival imagery at Getty Images, told the Observer. Together we toured the gallery along with his co-curator Shawn Waldron, the senior director of archives and records for Condé Nast.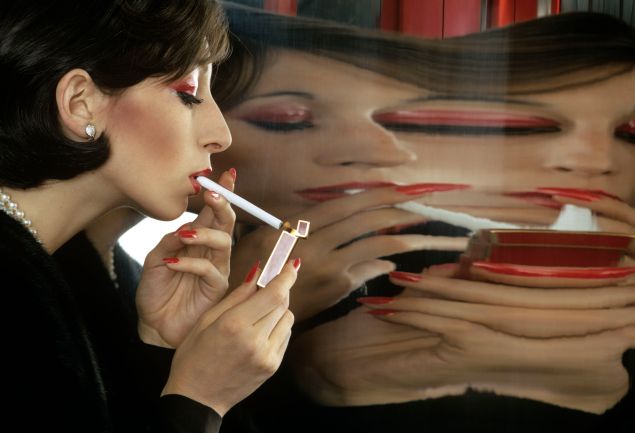 With an archive that big, we wondered, where did you start?
"We said 'let's think about some famous shoots, some iconic shoots or photographers that we want to feature and then go look at outtake folders and pull out the envelopes that haven't been opened since, some of these go back 30 or 40 years," Mr. Waldron said, later adding that the oldest image is form 1925. "The material is so closed up. And it could just be a different frame that takes a different feeling."
The curators pointed to an image by photographer Sy Kattelson that was taken during a fashion shoot for Glamour but never ran in the magazine.
"This is either the frame before or after the photo. The other is much more posed, much more set up. It's a nice fashion shoot, but if you look at the next frame on, just the twist of the head, it turns it into a really beautiful, kind of gritty street show," Mr. Ahern said. Mr. Waldron elaborated on the photo that ran in its place, saying the model is looking straight at you with her head on the man's shoulder as he gently smiles.
The curators also added that these photos are a rare oppurtunity to see what is typically filtered. One photo, for example, features a candid Nancy Reagan. This outtake of the late former first lady shows her clearly at ease on a shoot with Horst P Horst, who shot every first lady of the post-war era. The photo that ran in Vogue was a much more serious and formal portrait.
Beginning today, these images and the others from the "Stories Untold" collection are available for license via GettyImages.com and available for print on Getty Images' home design resource Photos.com.