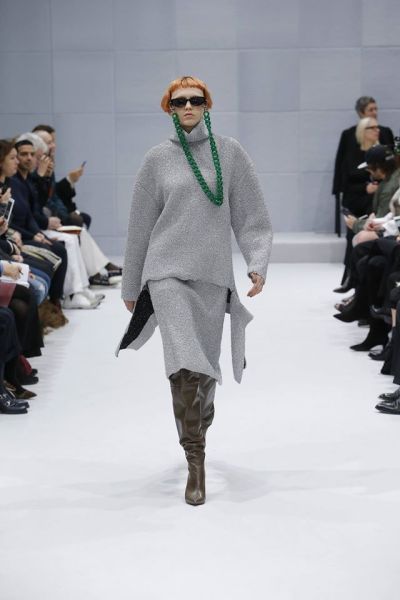 While you were busy brunching and stalking the royal family this past weekend, fashion month was still dragging on in Paris. Although dragging might not be the best word. After nearly four weeks of runway show after runway show, designer and front row attendees are still feeding us sartorial tidbits to discuss.
From overly intricate set designs to really random celeb sightings, here are the five things you probably missed from PFW this past weekend.
1. Two takes on off-the-shoulder puffer jackets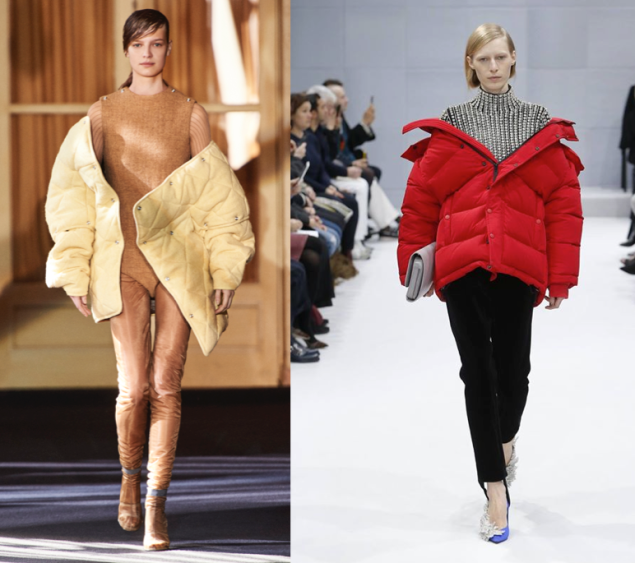 The buzz surrounding Demna Gvasalia's debut at Balenciaga was palpable and to various critics, it marked a return of the maison. Amid the plaid hip-accentuating dresses, floral-on-floral outfits and new bag shapes, the floating puffer jackets were among the coolest pieces on the runway. Rather surprisingly, a similar jacket situation was shown on the runway a day before by Acne Studios.
2. Stella McCartney's personalized invitations
In terms of technologically advanced invites, Stella McCartney won this season by creating a personal ticker tape message for each attendee. Naturally this detail proved to be total Instagram fodder, even more than the swan print that swooped through the clothing in the collection.
3. Givenchy's maze
Despite the fact that Bella Hadid was an exclusive, donning a wig alongside models Candice Swanepoel, Irina Shayk and Mariacarla Boscono, Givenchy's set seemed to be the hottest topic for Fall/Winter 2016. Everyone in the audience had a front row seat, as singular benches were placed within the wooden maze inside Le Carreau du Temple. Perhaps the universally unobstructed views made up for the fact that the show started 50 minutes late.
4. Céline proposed a chic fanny pack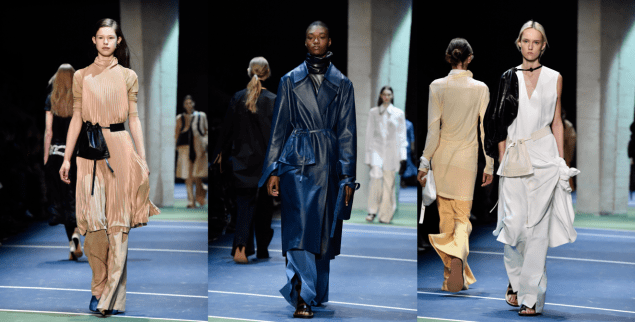 Technically it could be called a waist bag, but children of the '90s will quickly see through that guise, and notice that these were in fact fanny packs on this Parisian runway. Phoebe Philo used the strappy bag to give structure to billowy dresses and cinch the waist of a leather trench.
5. Kelly Rowland made the rounds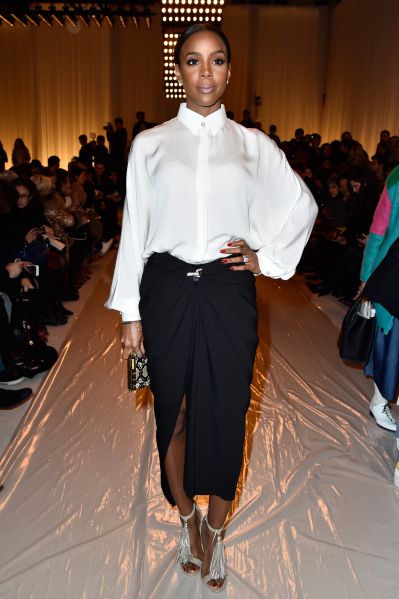 The second most famous Destiny's Child member was on serious front row duty this weekend. Kelly Rowland was spotted at  Céline, Lanvin, Balmain, Chloé, Emanuel Ungaro, Akris, John Galliano and Haider Ackermann, plus a handful of after-parties, leading some to think that the singer is sharing a fashion week schedule with Vogue's Hamish Bowles.