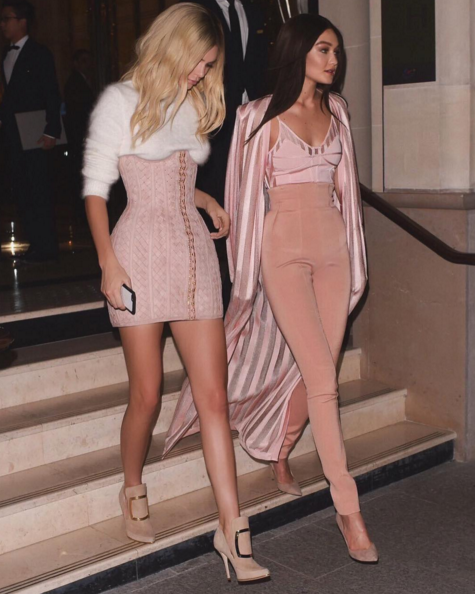 Three weeks ago Kendall Jenner and Gigi Hadid made headlines (surprise, surprise) for seemingly switching hair colors on the Balmain show. Ms. Jenner opened and closed that show with the "bronde" 'do and the pair of bestie continued rocking the wigs for the whole day. Little did most of the public know: those wigs were the work of the Balmain Hair Couture team as opposed to runway staff.
Lost? No worries, we have all the details you need to know about the company.
1.) Balmain Hair Couture is not a new range, at all.
According to Business of Fashion, in 1974, Dutch wigmaker Dick Guilder started Euro Hair, a licensee of Pierre Balmain's brand. This came after Balmain contracted the hairstylist to create a range of hairpieces due to the popularity of wigs. In 2000, the company changed names to Balmain Hair with plans to revive itself.
Though the pair share names, Balmain Hair and Balmain are two separate companies that are "more or less married." Because of the press and hubbub that Olivier Rousteing has created around the clothing line (which will be expanding to kid's clothes soon) the current CEO and son of the founder Steward Guliker is anticipating some heavy growth in the coming years.
2.) It's not just wigs.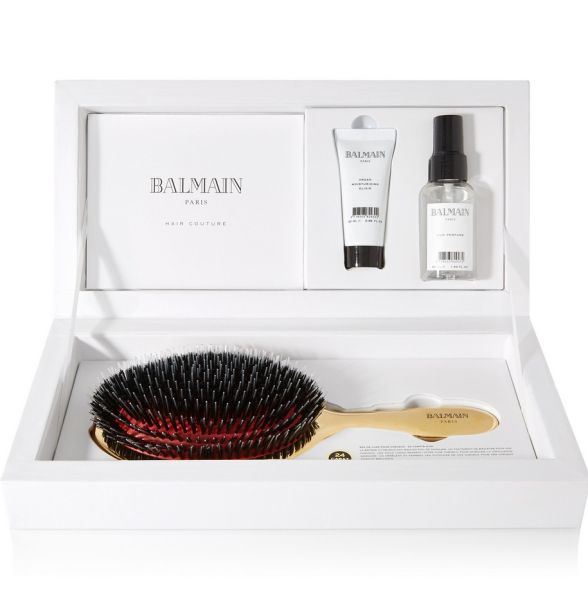 In fact, soon after its launch as Euro Hair, the company saw interest in wigs wane and started to expand their focus into extensions and haircare products. The current product line, which can be purchased at Colette, includes a Texturizing Salt Spray, Hair Perfume and Moisturizing Conditioner. Colette's stocking of their line includes prices that start as low as $8 and go up to $46 but Net-a-Porter includes a round ionic brush for $62 and a brush and moisturizing set for $209. Net-A-Porter counts the brand as one of their best selling beauty brands.
Ponytails, presumably modeled off the versions models have worn in catwalk shows, will run you $72.
3.) A US expansion is in the works.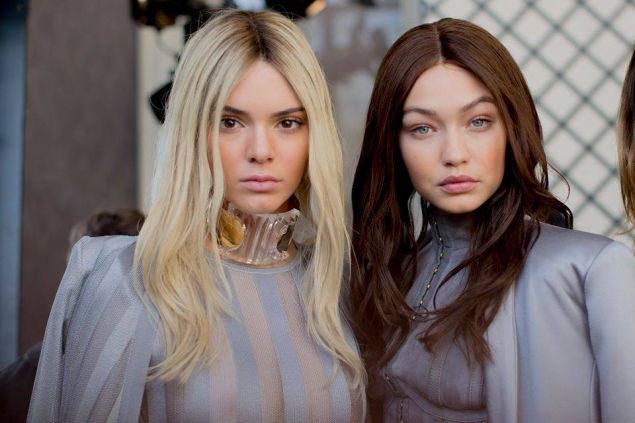 Though they opened L'Atelier Balmain Hair Couture this month on Rue Royale in Paris, this hair company is hoping to get to a salon new you. Currently Balmain Hair's American presence is limited to 300 salons but hopes to expand that with more high-end hair stylists.  Soon enough you won't just be asking your personal shopper to show you the latest Balmain.