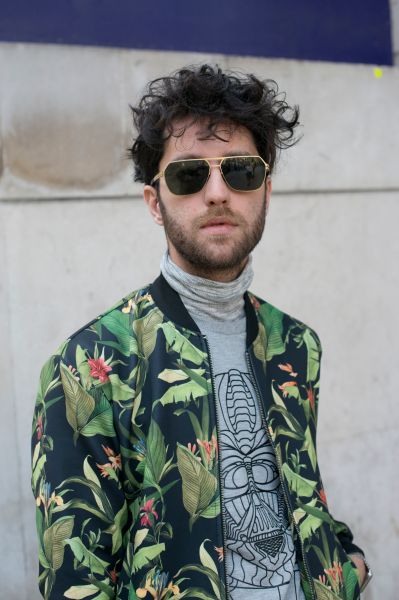 "The beard is here to stay," Chris Salgardo of Kiehl's told the Observer at the launch of his men's grooming book MANMADE. "More and more men are embracing facial hair whether it's longer sideburns, a goatee or whatever." 
In apothecaries, barbershops and men's medicine cabinets around the world, sections devoted to facial scruff have grown. Items such as beard soap,  wax, combs and oils are staples for more than just Brooklyn hipsters. In fact, come the second half of 2016, Kiehl's will be launching a beard oil of its own. Until then, Mr. Salgardo turns to the brand's midnight elixir to keep his manicured beard of 15 years soft and shiny.
"I've had this for probably about six years," Allen Onyia said of his beard. That length of time means that the owner of men's celebrity style website UpscaleHype predates the hairy trend, which started to catch traction about two years ago. "It's definitely a part of my look, a part of my lifestyle."
His preferred look is distinct but polished. Like most modern beards, Mr. Onyia's beard was well-groomed (he said he trims it once or twice a month to keep it at the same length) and definitely appropriate for his night out at Bodega Negra.
"Before, I felt special," Mr. Onyia said of preempting the trend. "Now, not so much because it's the cool thing. But I understand it, as men there's not a lot that we can do to change up our look. A nice beard is a great way to stand out; it's like a dope jacket." The trend, which for many has turned into more of a lifestyle choice than a fashion accessory, has put a demand on grooming companies like Grooming Lounge.
"In the past year, beard care products have well outpaced the growth of any other category at GroomingLounge.com," said Michael Gilman, the founder of Grooming Lounge who has been sporting a beard for the last two years. Mr. Gilman has tried out the look in the past but never maintained it, until specific care products became ubiquitous. "Just two years ago, beard products only made up one tenth of our business and now they represent a quarter."
But there is a key difference in cool facial hair and a dope jacket: Some people just can't grow any. GQ contributor Justin Fenner is one of these year-round fresh-faced dudes.
"I suppose my inability to participate in the trendiness of having a beard isn't like other things," he said. "Anyone can go out and buy the right patterned polo shirt for spring, but if you're physically unable to grow a beard you do feel like you're missing out of something." On what exactly he might be missing out on, Mr. Fenner wasn't sure but when pressed, he continued.
"People would absolutely treat me differently if I had one, so it's probably for the best that I can't grow one," he said. "I want my message to be clean, reliable, trustworthy. And as trendy as beards are, there is something about them that I think, for some people, can read in the opposite direction." And Mr. Fenner isn't just blowing smoke.
Last October, social video app eva conducted a survey of 2,000 British men found that 47 percent of bearded men admitted to cheating compared to 20 percent of barefaced men. Forty percent admitted to stealing compared to 17 percent of their clean-shaven counterparts. So maybe perception is reality. In that same study, eva found that 62 percent of women did not dig the bearded look. Perhaps on some subliminal level, many women do not trust the bearded.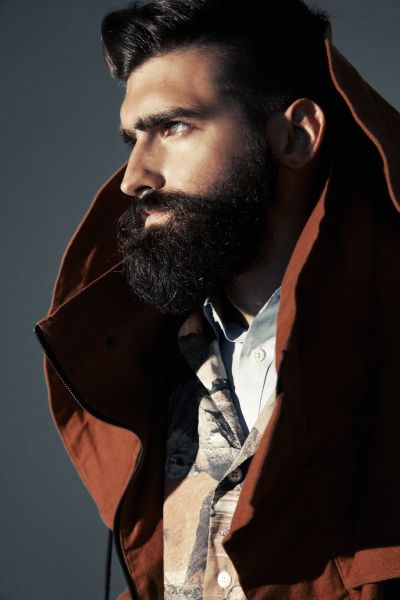 "Really long beards just totally turn me off," said Sonia Hendrix, a publicist at The Bromley Group and New York resident. "I don't find them attractive. Short, scruffy beards are sexy to look at, but kissing a man with one destroys my skin! It's so bittersweet." Men have to take factors like that into account when switching up their looks. Model and photographer Joel Alexander has booked jobs with facial hair for True Religion and without for Fossil. He's even has had clients like Diesel who have booked him both ways. He can also thank his beard for a large cohort of his Instagram following. But when it comes to his girlfriend, he got apprehensive before the big cut.
"Well when I started seeing the girl I am dating now, I had my beard," Mr. Alexander said, who's had his beard off and on for four years. "So when I cut it for a job, I wasn't sure she would still be into me because she's never seen me without it. Thankfully she was."
Talk about make or break!