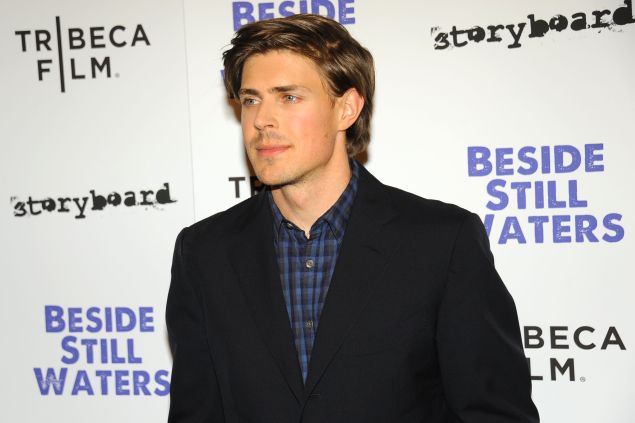 It looks like 'Veronica Mars' actor Chris Lowell has traded in his Greenwich Village bachelor pad for a more couple-friendly space.
Mr. Lowell, whose acting credits include roles in The Help and Grey's Anatomy, listed the Greenwich Village loft in the Cast Iron building back in December.
The space is marketed as a two-bedroom, one-bathroom, per the listing from Corcoran brokers Maura Geils and Robert F. Geils. We find it to be a bit bachelor pad-esque, but perhaps that's due to the somewhat odd layout and the sleeping loft, which does look rather cozy to be honest. The place even has the requisite working fireplace and lots of exposed brick, to boot! All necessities in such a location, surely.
Along with arched windows and a view of Grace Church, there are 16-foot "cathedral height" ceilings and custom built-ins, for which the buyer, John Rutledge Parker, paid $1.05 million. It's just a tad under the most recent $1.1 million asking price, and Mr. Lowell made out quite well, considering he paid just $810,000 for the third-floor co-op in 2012.
We're already pretty sure we know where Mr. Lowell will be heading next. He listed the abode at 67 East 11th Street in December, and by February, he and his girlfriend, actress Kerry Bishé, had paid $2.25 million for a 1,292-square-foot two-bedroom, two-bathroom co-op at 196 Sixth Avenue, in Soho.
Per the listing photos for his new pad, we can see why he and his girlfriend would opt for something a bit more…traditional, shall we say? Climbing up into a "sleeping loft" doesn't seem like the kind of thing one wants to do forever, but his new digs do still have the exposed brick he's leaving behind!