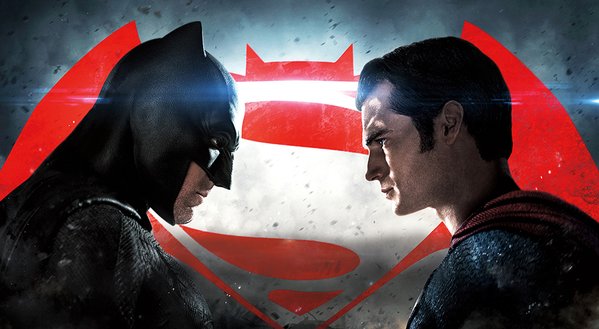 Print and web headlines have gotten progressively more clickbaity of late, particularly in film journalism. Any article revealing even the most minor spoiler or piece of casting news has a breathless headline promising the reader "won't believe" what they're about to read.
Enter Film Clickbait, an invaluable Twitter account for anyone who wants just the facts without the drama. The account, whose admin is unidentified,  saves viewers clicks by retweeting clickbait headlines while at the same time "spoiling" the information they reveal.
In recent days Film Clickbait, which somehow still has fewer than 10,000 followers, has been having a field day demystifying the new superhero film Batman v Superman: Dawn of Justice:
In the lead-up to last month's Oscars, Film Clickbait was at its sassy best calling Hollywood media out on its absurdity: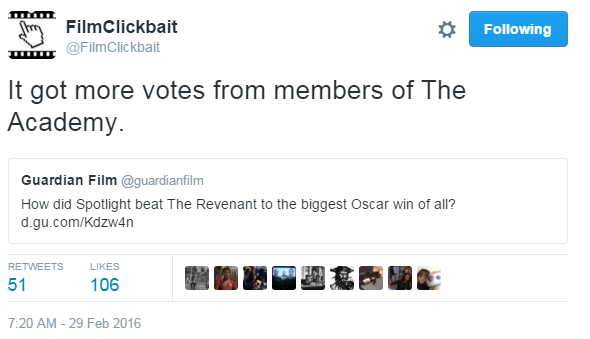 But Film Clickbait doesn't always need an awards show or a big tentpole movie for its content—regular old Hollywood is dramatic enough on its own: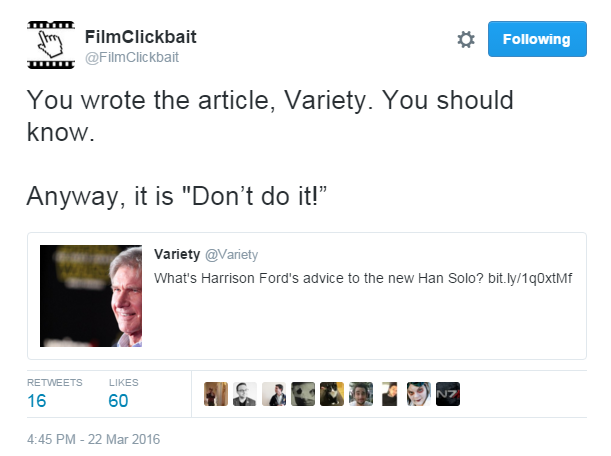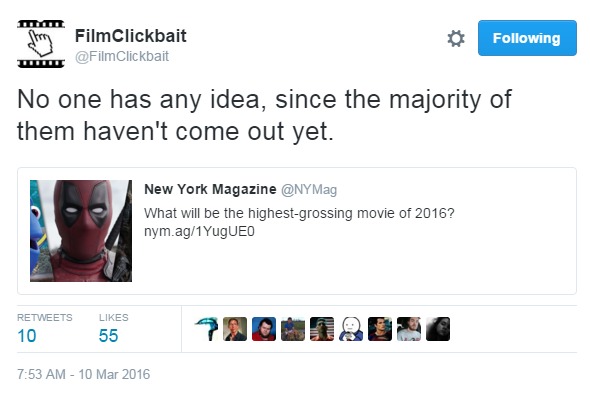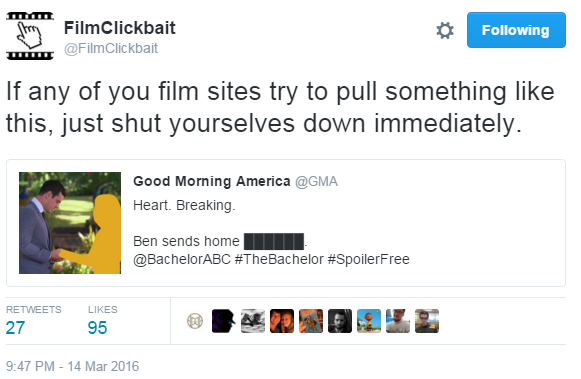 Film Clickbait is the pop culture cousin of accounts like Saved You A Click, which "spoil" general news articles that have similarly sensational headlines.