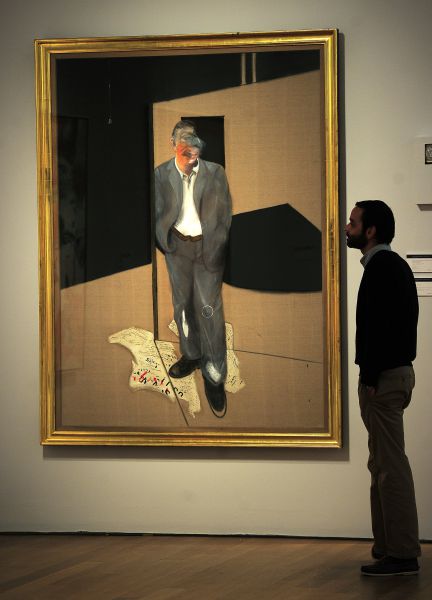 Five Francis Bacon paintings with a combined value of $33 million have been stolen from a Madrid residence. The owner, identified as J.C.B., was a close friend of the painter's who inherited the works when he died in 1992. While the heist occurred in June 2015, the news is only now just being made public.
Los Angeles-based artist Sterling Ruby's clothing designs for wear in the studio will go on show in a new show at Sprüth Magers London. "Work Wear: Garment and Textile Archive 2008-2016" will feature the artist's handmade shirts, pants, ponchos and coats. The show is the first to feature Mr. Ruby's textile designs.
Marina Abramovic will teach 29 artists in Greece her "Abramovic Method" of durational performance art for a seven week program at the Benaki Museum in Athens.
Hawaiian artifacts that once belonged to Captain James Cook nearly 200 years ago have finally been been given back to the U.S. state. A ceremony for the handover of the items to Hawaii took place in Wellington, New Zealand on Friday.
Italian street artist Blu destroyed his public murals in the Italian city of Bologna after he discovered several had been removed without his permission and exhibited in "Street Art: Banksy & Co" at the Palazzo Pepoli, Museo della Storia di Bologna.
A look inside the Museum of Pinball, which has a collection of over 650 games, is located 90 miles east of Los Angeles and only open a few times a year.