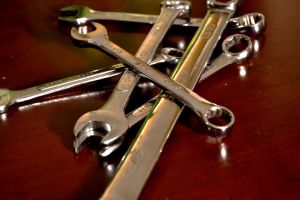 Vijith Assar wrote a piece of code this weekend to make it mostly impossible (at least very difficult) to annotate text on the web using the Genius Web Annotator. Calling it "Genius Defender," the open-source, license-free code goes to baffling lengths to solve the problem Ella Dawson raised on Friday. It mostly blocks Gowanus-based Genius' annotations on sites that don't consent.
Earlier today, the Observer reported extensively on reasons why some writers might prefer that services like Genius and Hypothesis refrain from imposing layers of annotation over their text, though it is unclear yet what impact Mr. Assar's code will have on Hypothesis annotations.
The new code is ready as a WordPress plugin and can be adapted to other content management systems. Potential users should note that it increases page size and also slows page load speed, according to its creator.
Mr. Assar (a friend of this writer) was also the first person to tell this reporter about the Genius Web Annotator, back when it was still known as "Genius Beta." He has always liked the basic concept. As he wrote today on in the software's release notes: " It's very cool technology; you can just visit any page on the Internet using a Genius redirect link, and it will show up with all sorts of additional information which has already been appended by other people."
Both an experienced journalist and talented developer, Mr. Assar enjoys code that makes conversation online more direct and vibrant, but he's also sensitive to communities that can be marginalized by groups acting in concert against them. He was moved to find a way to break the code after reading Ms. Dawson's post about why she feels certain voices' desire not to be annotated ought to be respected. While of course anyone can tweet about your writing, write blog posts about it or unpack it in their Constant Contact newsletter, comments delivered via annotation very much have the feel of the commenter coming into one's house and speaking to them in a space they thought they owned uninvited.
Mr. Assar wrote:
Harassment is a huge problem on the Internet; even massive tech companies like Facebook and Twitter still have trouble with it, and they built and control their own products. The annotation functionality Genius provides just piggybacks on other things that you and your friends build, write and post, so the bar should be even higher. I hope the existence of this code will force them to step up and dedicate substantial resources to handling this issue.
Here's how Genius Defender works, according to Mr. Assar:
The Genius text-matching algorithm works because it keeps track of characters that appear in succession, so even if some of the content changes, it still has an overall picture of what's going on. … This code works by rewriting the original text using patterns generated randomly on the fly, injecting extra characters everywhere (I labeled them "wrenches" in the code) until the Genius servers decide it is completely incoherent and they don't know where to put any of the annotations. But the original content is still readable by people, because all those extra characters are invisible!

Some Genius annotations might still show up on your page, but they will show up in the wrong place. Genius developers, Mr. Assar acknowledges, can probably also beat the code, if they want. That might not go over well, however.
For those interested in the way the web handles text online, Mr. Assar's full post is a very interesting read, both technically and ethically.
The code and instructions for developers is available on GitHub.
More on how Genius Web Annotator itself works, from a co-founder, Tom Lehman: