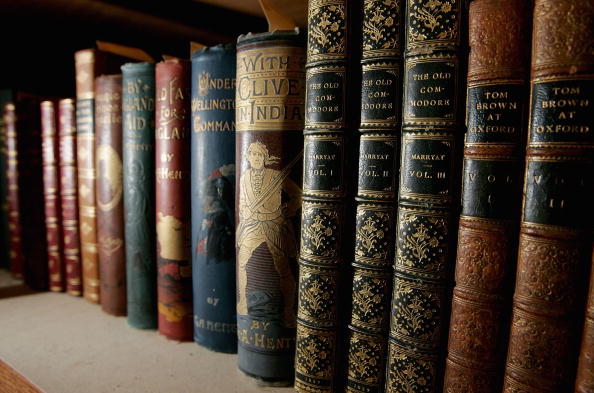 Hypothesis, the non-profit, open source platform for annotating the entire Internet, announced today on its blog that it will be updating its principles and its fundamental technology in order to better prevent abuse. Genius, meanwhile, has added a "report abuse" feature to all off-site annotations, a spokesperson confirmed today. The company also announced the feature via Twitter.
As the Observer reported yesterday, Ella Dawson, a blogger who writes about topics like sexually transmitted infections and abuse, raised concerns about the Genius Web Annotator after she felt attacked by the annotation service in a blog post on her personal website.
Citing reporting by the Observer and others, Dan Whaley, the creator of Hypothesis, wrote on the organization's blog today:
We're a non-profit organization whose mission is to enable conversations over the world's knowledge. But as long as our platform lacks tools for people to manage and filter what they see, report abuse, and defend their communities from disruption, we will only be enabling a tiny fraction of all possible conversations. Other voices—often the ones we most need to hear—will be drowned out by those who wish to use the power of the internet to further suppress people who are already marginalized.
In its statement to the Observer prior to Monday's story, a spokesperson for Genius had written, "So far, there have been no instances of abuse."
On Twitter and elsewhere, readers expressed skepticism about that claim. While no abuse had ever been reported, commenters pointed out, that doesn't mean no one had ever felt there had been any. The way to report abuse on Genius had been to tag @genius-moderation on Genius itself, a spokesperson for the company explained.
But that meant a person who felt threatened needed considerable sophistication about the product to make a report. This reporter has been using the company's web annotator since the beginning and didn't know that the @genius-moderation account existed. It's unlikely that a blogger who just learned of the service would be able to intuit how to make a report.
The new method for reporting abusive comments represents a big step for the company. By adding a "report abuse" link to every annotation, Genius joins with Twitter and Facebook, who have already made tagging hostile posts intuitive by building the function into individual posts.
Here's what reporting looks like on Twitter: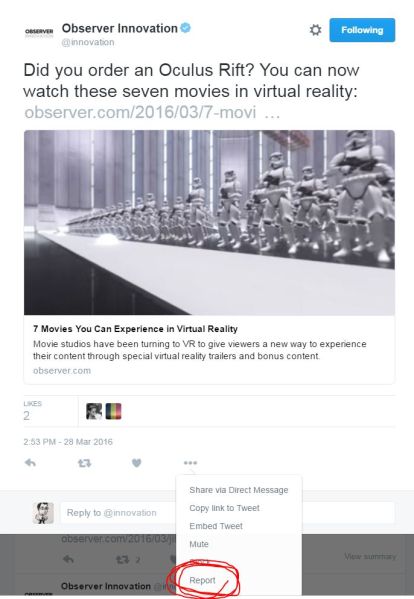 And here's what it looks like on Facebook:
In an email to the Observer, Mr. Whaley said that the Hypothesis team is ready to explore everything from policy to product changes, and expects to have some further announcements in the coming weeks.