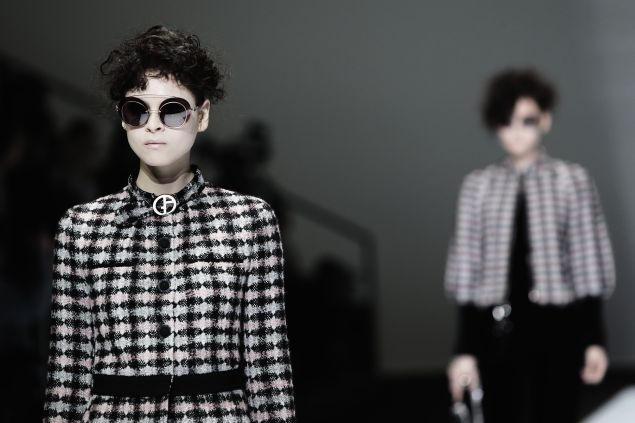 Giorgio Armani wants you to think twice before investing in a new fur coat. Actually, he doesn't want you to buy one at all.
Today, the iconic Italian designer has announced that all labels in The Armani Group will be completely fur-free. This decision, made in agreement with The Humane Society of the U.S. and the Fur Free Alliance, will coincide with the production of his Fall/Winter 2016 collections.
Faux fur creations will still be included in Mr. Armani's ranges. "Technological progress made over the years allows us to have valid alternatives at our disposition that render the use of cruel practices unnecessary as regards animals," he said in a statement. "Pursuing the positive process undertaken long ago, my company is now taking a major step ahead, reflecting our attention to the critical issues of protecting and caring for the environment and animals."
The many sub-labels under the Armani umbrella include Giorgio Armani, Armani Privé, Armani Collezioni, Emporio Armani, AJ | Armani Jeans, AX | Armani Exchange, EA7, Armani Junior and Armani/Casa.
It's an interesting time to adopt this stance, as fur was an extremely frequent occurrence on the Fall/Winter runways this past February. From Saint Laurent's heart-shaped red pelt to Gucci's G-embellished coats and Fendi's many fanciful creations, Mr. Armani seems to be the only haute Italian designer boycotting fur. However, The Humane Society has a full list of labels, including Hugo Boss, Karen Walker, Tommy Hilfiger, Rebecca Taylor and Stella McCartney, who have previously taken this fur-free pledge.