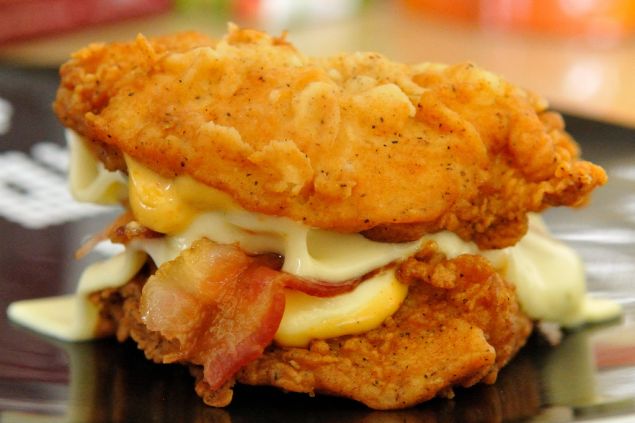 People are fed up with slow websites bogged down by all the junk users don't want loading in the background. The founder of Pinboard, Maciej Cegłowski, did an epic post on the website obesity crisis, pointing out that pages that look simple load huge amounts of data. A page showing one tweet has more data on it than a Russian novel, he writes.
That should get better on mobile. News stories that you read from major publishers like The New York Times and Vox properties like Racked and The Verge may start to load faster and look generally nicer on your mobile phone any day now. That's because Google (GOOGL) has led large'ish media companies in experimenting with Accelerated Mobile Pages [AMP]. In fact, anyone publishing with WordPress can implement AMP by adding a plugin. 
"The success of the AMP project is not going to be based on the leadership of one. It's on the leadership of many." Richard Gingras, head of Google News, said in a video introducing it.
AMP undermines all the software on the backend that has made web pages load so slowly and posts the actual content first. Last week, Google announced that the search engine would begin surfacing pages built with AMP in search results. Here's a page on the Longreads blog and here it is rendered in AMP. Try them.
The second version comes up noticeably faster. Faster pages aren't just a matter of convenience. Lighter pages improve global access to information, as Wikipedia showed for the umpteenth time last year. But, should Mountain View take on fixing mobile when the Internet already has a working system for deciding how code should work online? 
How do Accelerated Mobile Pages work?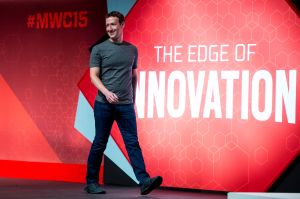 Sites using the open source standard will automatically generate a new version of any given piece of content for when it is requested with a mobile device. This version of the page will be designed to load the most important parts first (the text, the images) and less important elements later (the ads, the trackers). It solves much the same problem as instant article features on Facebook, but on the open web—which is where Google makes its money—according to The Verge.
Facebook (META)'s approach keeps users on its site, even if it sort of looks like they are reading, say, a Washington Post story on the Post's site. It's really all inside Facebook. That undermines Google's business model.
How do decisions about how the web works usually get made?
The web has a way to make decisions together. Those calls get made by an organization founded in 1994 called the Worldwide Web Consortium [W3C], a membership group with representatives from all sorts of online stakeholders. Using a consensus process, members decide how code will work online, so that browser makers and Internet Service Providers can't lock users into their products.
"W3C encourages innovative work that improves the performance of the Web," said Philippe Le Hegaret, the head of frontend standards at the W3C, told the Observer in an email via a spokesperson. "In the case of AMP, it's a separate open source project built on the Open Web Platform (of HTML, CSS, JS). This is extensible Web, on purpose. W3C is building an extensible Web and it is great that AMP is leveraging that to improve performance for mobile."
The W3C, Mr. Le Hegaret added, has its Web Platform Incubator Community Group, which is currently addressing similar issues.
Is it weird that Google is creating this standard?
The Observer raised the standards body question during a Google Hangout on Air with the Google News Lab team. "Nothing would make me happier than for the community to feel like we have reached a point that it could become a standard," Ashwin Limaye, the product manager for AMP at Google, said. He pointed out that the project only indicates that it's at version 0.3 so far, but it might make sense to float it as a standard as it nears version 1.0. 
An extensible web is a virtual place where developers don't have to wait for standards. If some guy in a garage can create weird new web software for uses no one larger body has defined yet, Google should be able to, as well. It's just that Mountain View has the clout to get everyone who publishes anything anyone reads to work on it with them. The closed worlds created by the social web threatens the search giant, as publishers post their content directly on Mr. Zuckerberg's site, bypassing Google's ads on its search results and on open sites. If Facebook solves this slow browsing problem with its Instant Articles feature, it will profit off your reading, not Google.
Is AMP a nefarious scheme?
Mat Marquis is a developer at dev shop Bocoup who thinks about how the web's infrastructure shuts some users out. He was part of bringing the bulkiness of images online to the W3C, which launched the Responsive Issues Community Group. It proposed a scheme that would serve images up at the size and resolution that made sense for the device requesting it. 
While Mr. Marquis was not especially troubled by AMP, he pointed out that as long as Google controls it, the company has a lot of power. Naturally, he used the code for pictures as his example. "'Img' has been replaced [in AMP] by the Web Component based 'amp-img,' allowing AMP to serve images the way Google deems fastest—not the way the HTML specification dictates," he wrote the Observer in an email, adding that their decision might really be the best possible choice, but that still leaves the company in the benign dictator role. He wrote, "A version of AMP where users, developers and browser reps have an equal stake in the direction of the project… well, that's the HTML specification." In other words, that's what the W3C came up with.
Mr. Ceglowski puts it less circumspectly: "The AMP project is ostentatiously open source, and all kinds of publishers have signed on. Out of an abundance of love for the mobile web, Google has volunteered to run the infrastructure, especially the user tracking parts of it." 
For now, if AMP comes to define reading online, Google might turn it over to the W3C or a body like it. If that happens, Google would lose a project, but that larger fight with Facebook? That would be a win. 
Related stories: