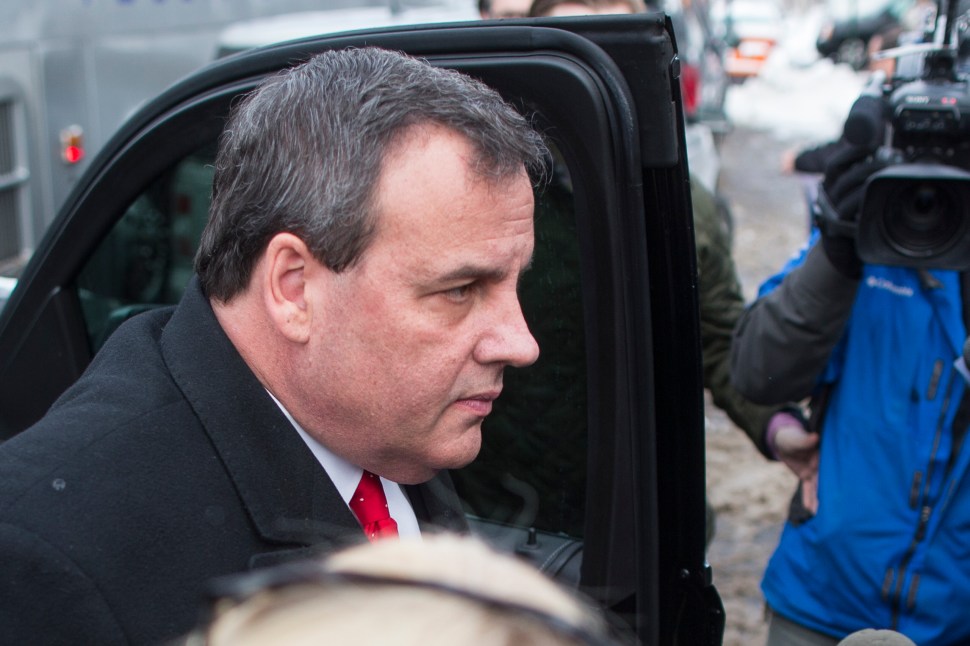 They inch wormed closer as a group, but they still aren't ready.
A month ago, one their number, speaking on condition of anonymity, told PolitickerNJ that he couldn't back Trump.
Too volatile.
This was just before Christie annihilated Florida Senator Marco Rubio.
Rubio had some momentum coming off his third place Iowa finish and appeared to be surging in the final full week before the New Hampshire contest. Then Christie blew him up on that final Saturday debate stage.
In the weeks following, as Rubio has shrunk alongside the tycoon, Texas Senator Ted Cruz has gathered more delegates. Christie formally came out and declared his support for Trump, and subsequently among county NJ chairs, anybody but Trump has gradually turned into anybody but Cruz.
"Anybody but Cruz," one well-heeled source told PolitickerNJ.
Last month the same source said anybody but Trump.
But Trump still gives the chairs pause, they don't want to tether themselves to his brand if they can avoid it, and it's a sign of Christie's waning influence in their midst that he simply can't have staff whip up a press release with all 21 John Hancocks affixed in absolute support.
A meeting tomorrow at the Princeton Hyatt among county chairs is not expected to resolve the issue, a source close to the action told PolitickerNJ.
At the heart of the conflict stands Christie confidant Bill Palatucci – who wants the chairs to back Trump at this point per Christie's lead role here in New Jersey – and powerful Ocean County GOP Chairman George Gilmore, who nurses real misgivings about Trump. Complicating that relationship is a Christie team-approved challenge to Gilmore's national committee-person Ginny Haines by Darlene Shotmeyer of Bergen.