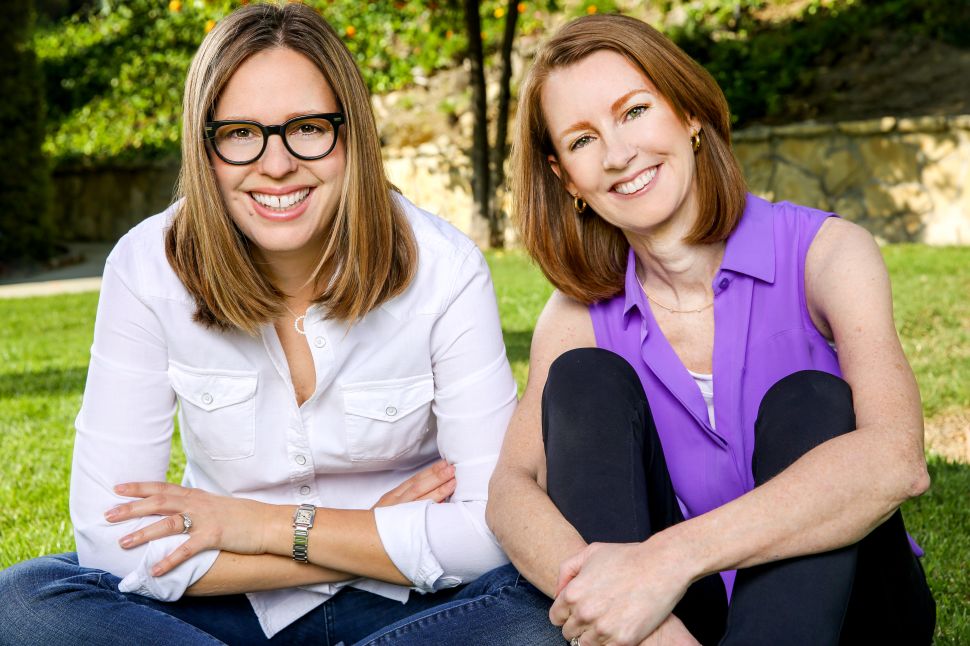 Bestselling author Gretchen Rubin just expanded the programming agenda for her podcast, Happier. 
As of yesterday, she's started doing a Monday mini-episode each week, in addition to the Wednesday full episode that has been the mainstay of the show since it launched February 2015. Members of the general public are more likely to know Ms. Rubin from her bestselling book, The Happiness Project, but it's a testament to the power of this new way of consuming audio programming that she's upping her time commitment to recording. During a recent call, Ms. Rubin walked The Observer through some of the magic that helped people who hadn't read her books discover her show and how she and her co-host structure it so that listeners come back.
"I kept hearing about podcasting, that it was this really intense way to engage with an audience," she said. When podcasting network Panoply approached her about making one of the shows that would launch Slate's on demand audio network, she said it presented her with interesting opportunities, including the chance to collaborate with her sister and fellow writer, Elizabeth Craft. She said they had often talked hypothetically about starting a radio show, and then this opportunity arose. The show went live a year ago.  "We just passed 7 million downloads," Ms. Rubin said.
It has generally stayed in the iTunes top 100 podcasts. In its first week, it debuted at 49 and rose all the way to the sixth position on the list for American shows. Broadly speaking, it's a show about building habits that lead to a happier life.
A show's debut could be its best chance to crack the charts, which helps listeners discover it. "The way the algorithm works, it's the speed of how many people are subscribing," she said. "At the beginning it's almost easier, because you're starting from nothing."
How this entrepreneur built a million dollar podcast
She was able to give the initial release of the show a boost through the community she had built around her books and sustained with her blog and newsletter. Then, of course, Panoply put its own efforts into making sure that its shows opened strong. She had a bit of an unfair advantage in degree over people starting shows from nothing, but there are still lessons in kind that new efforts can take from Happier's debut.
There are lessons in its execution as well. Listening to the show, one aspect that stands out is the way it balances a loose, familiar tone that's familiar to listeners with a level of preparation. "Sometimes when it's two people talking it can be really loose, which can be really fun, but we try to have content," Ms. Rubin said. She and Ms. Craft decide ahead of time what the thread of each show's segments will be, and they brainstorm examples or stories that they want to talk about for each one.
"We have a list of like five things we're going to talk about," she explained. "You've got to commit to the time it takes to record and the time it takes to have that conversation." The topics they cover often require a bit of brainstorming to come up with good examples. The team makes better use of their listeners' time by doing the brainstorming in advance, so that they can have a conversation that hits a lot of strong points. 
As a business, the podcast is revenue supported, currently using the same host-read ads that most major podcasts are using. While Panoply has adapted some technology it acquired to create "Megaphone," a content management system that allows podcasts to swap out ads depending on the listener, it hasn't come to Happier yet. Technology like that is often referred to as dynamic ad insertion. Buzzfeed and the Financial Times now host their shows on Acast, another company that can swap out ads, as the Observer previously reported.
While Ms. Rubin thinks engineers and designers have made great strides in making podcasts easy to listen to, she stills sees shortcomings for the medium. "Podcasts don't spread well on social media. It would be great if there were some technology that made a smoother way for people to share," she said. Entrepreneurs are trying. So is This American Life. 
The show also helps Ms. Rubin's bottom line by drawing new people into her orbit. Some of those folks might end up buying some of her books, which hit lots of the same themes as her show, but not everyone who might like her books will necessarily find them on their own in the bookstore.
"One of my goals is to reach as wide an audience as possible, however they want to engage," Ms. Rubin told us. "I think people bounce around."