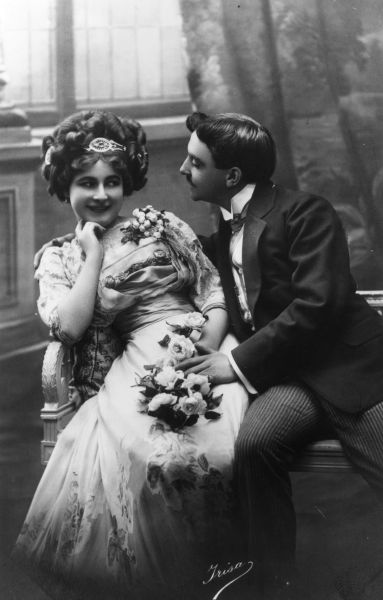 In the days before swiping right on a stranger led to a relationship, first dates were reserved for the weekends. Now, after work drinks have become de rigueur, especially in New York, where time is so valuable and people are so spread out (not to mention, spread thin). As a result, many singles feel uncomfortable giving up precious Friday and Saturday nights they could be spending among friends. The Observer spoke to singles to find out why spending a weekend with a stranger is far too much pressure.
Sarah, a UX/UI designer on the Upper East Side plans dates for Wednesday and Thursday, because a work week guarantees a cut off time. She prefers to spend Friday and Saturday nights out to avoid FOMO, and ideally wants to meet people IRL, rather than via dating apps. "I save weekend nights for my girlfriends and for potentially meeting people in real life, instead of within the virtual dating app world," Sarah said.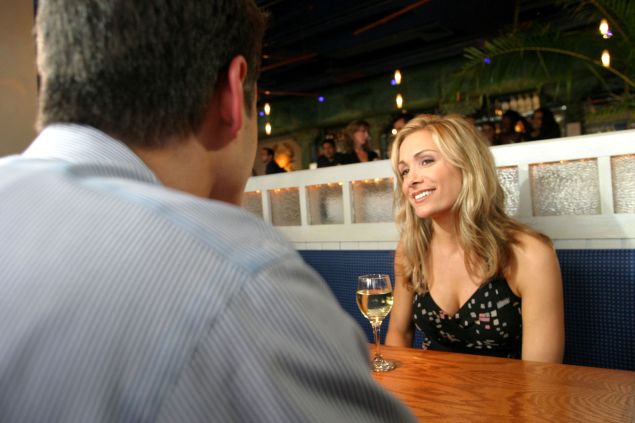 Anna, a production manager in Bushwick, also prefers going on dates during the week. "I went on a date on a Friday night because it was the only night I had free that week. I didn't have anything planned, so I didn't think anything of it, but apparently a first date on a Friday is a social no-no—as in you shouldn't be giving up those nights for just anyone," Anna said, explaining her roommates described it as "social suicide." In the future, she said, "I wouldn't mind giving up a Friday again, but I always try and have a plan for after lined up, in case I need to dart."
"I hesitate to say 'play hard to get,' but everyone's time is valuable and guys need to earn it."
Danielle, an account manager in her early twenties, prefers to go on first dates on Thursday nights. "It's close enough to the weekend in that I'm not consumed with work, but still considered a week night, which makes things less formal and stressful," she said. "On weeknights, people are much more respectful of time—a work obligation is always a valid excuse to skip out early. A first date on a weekend night definitely sets the tone for something a little more serious. I hesitate to say 'play hard to get,' but everyone's time is valuable and guys need to earn it."
Jocelyn, a graduate student who lives in East Williamsburg, refuses to go on first dates on the weekend. "If I got asked out on Thursday for a Saturday I would probably be embarrassed if I didn't already have plans." Kevin, a 20-something engineer, agrees. He usually doesn't inquire about weekend dates, because coordinating is too difficult. "If you play the 'How about Saturday?' game, odds are she's busy, or she'll assume you have nothing going on."
Thirty-something public relations manager Jill told us, "As I've gotten into my 30s, my preference for weeknight versus weekend dates has changed. Because so many of my friends are married now, they're doing the date thing, leaving me without plans a lot, so it's nice to have something to do on a Friday night. I'm not going to clubs and raging like I used to and I wake up early to be productive. Dinner and drinks is a perfect way to get out on the weekends when my friends are busy." Choosing weekend nights has caused some issues, as there can be perceived pressures.
"I went on a first date on a Friday night with someone who was pressuring me to go home with him. Sorry, but there's no contract being signed that ties you in to giving up some booty for a couple of glasses of wine," Jill joked. Dan, a realtor who lives in Union Square, rarely goes on first dates on the weekend but says, "If there is a reasonable expectation of sex, I may devote a Friday or Saturday night. But my policy is that if there is an opportunity to hit the town with the fellas, I generally opt for that, as opposed to a date. I can go on a date any night."
"The guys I meet out with friends are actually a little more creepy than Tinder guys. The difference is that in real life, you can't un-match them."
Some women who aren't based in New York and are looking for serious relationships only date on the weekends. Stephanie, a 25-year-old education program coordinator in Nashville, is currently in a relationship, but in the past she only dated on weekend nights. "A first date on the weekend seems to mean he's willing to take the idea of dating you seriously. I'm more interested in finding the right person instead of just someone to date, and that first weekend date signifies an interest in commitment," she said.
When Stephanie was single, "Friday and Saturday nights 'in' always seemed kind of weird and sad to me, so even though I usually didn't have a date lined up, I'd make sure I was at least meeting up with other single friends at some point during the weekend," she told us. "If the date was bad, I would typically have an "emergency plan" to fall back on; if dinner at 7 was awkward, I'd have to cut out by 9 to meet friends for drinks, which gave me an out for going home together and for feeling like I wasted my weekend on a bad date."
Shannon, a 24-year-old studio coordinator in St. Louis said, "I see dates during the week as less serious." She continued, "I honestly believe guys should plan the date for the weekend, come pick you up, and never ask to meet somewhere." She doesn't feel pressure to 'go out' on the weekends, especially with the rise of social media. "If I stay home, it's almost like I was out anyway. I can see Snapchats of everyone at bars and feel like I was there." Unlike others, she doesn't want to use the weekend to meet men in real life while out with friends. "The more guys I meet at bars, the more I love my dating apps. The guys I meet out with friends are actually a little more creepy than Tinder guys. The difference is that in real life, you can't un-match them."