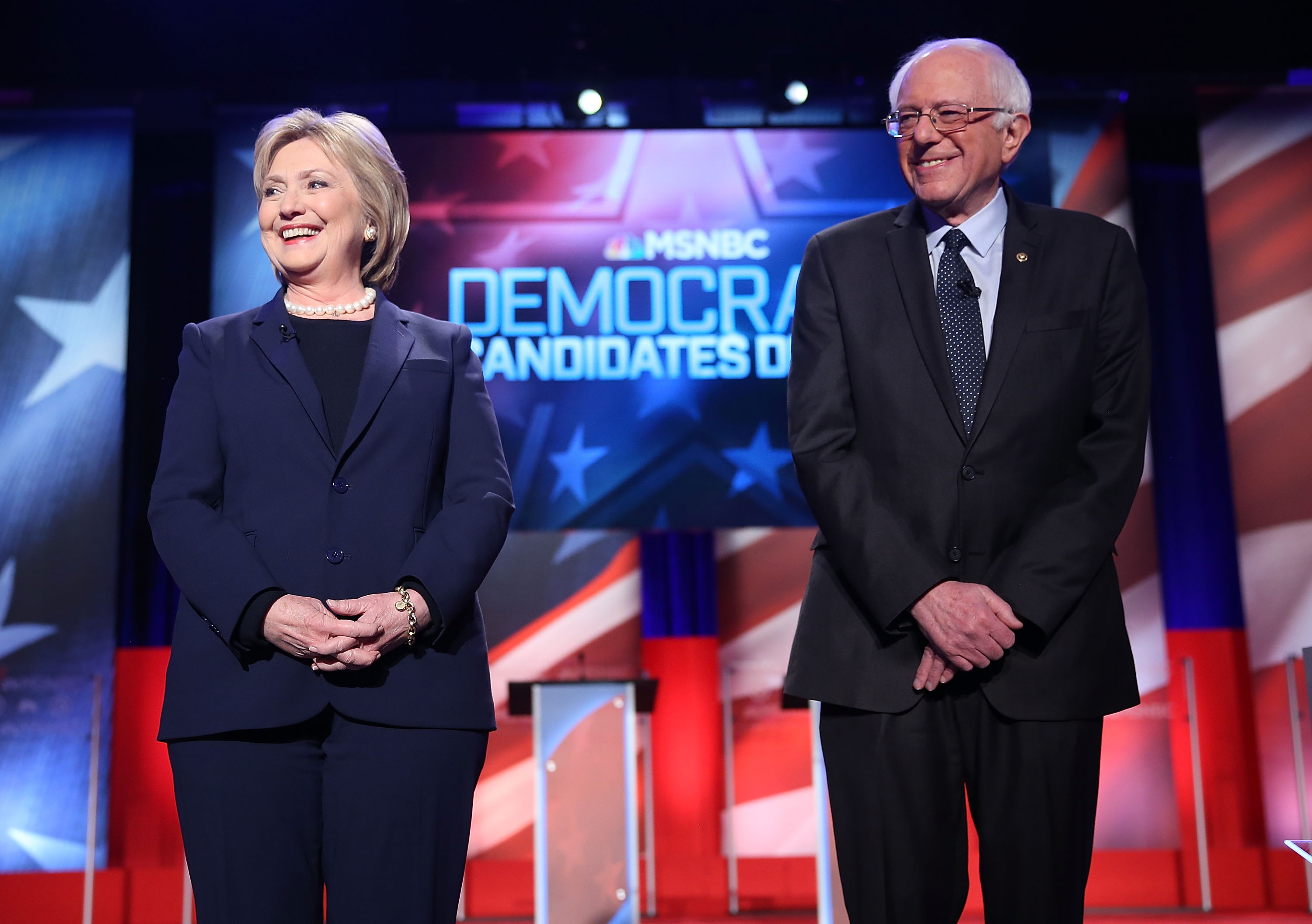 Hillary Clinton's chief campaign strategist conceded today that Vermont Sen. Bernie Sanders could take the Empire State—but that his margin of victory wouldn't be large enough stop the ex-secretary of state from winning the Democratic nomination for president.
Speaking to the media on a conference call—just hours after Mr. Sanders' team held its own over-the-phone talk with reporters—Joel Benenson acknowledged that Mr. Sanders could brush close to the former first lady in the Empire State, where he grew up and where she served as U.S. senator and currently resides. Current polls put Ms. Clinton upwards of 20 points ahead of her self-described democratic socialist rival in New York, but Mr. Sanders has won five of the last states to vote.
"He's going to campaign like a Brooklynite, and she's going to campaign like a senator who represented the state for eight years and lived here for 16," Mr. Benenson said, making an odd allusion to Mr. Sanders' native borough, which Ms. Clinton selected as the site of her national campaign headquarters.
Mr. Benenson himself is a Queens native. But he insisted that even if Mr. Sanders overtook Ms. Clinton in the state—which sends 291 delegates to the Democratic convention—it will not be enough to cut into her national lead. The front-runner leads her underdog opponent 1,243 delegates to 975, with 2,383 needed to win.
Most analyses show Mr. Sanders would need to secure 57 percent of all delegates in all remaining states to secure the nomination. Mr. Benenson argued that would be unlikely in New York or other sizable prizes like California and Pennsylvania.
"He may make  it competitive, but he's not going to make it to a delegate count that's going to make a difference," he said. "You have to win these big states very big. You have to win them by landslides. And he hasn't shown the ability to do that."
The strategist also seemed to retreat slightly from a statement on CNN this morning that he would not allow further debates unless Mr. Sanders changed the "tone" of his campaign. He claimed the senator had been testing possible negative messages against Ms. Clinton, but would not give a hard 'no' to his call for a debate in New York.
"Let's keep debating the issues, let's not make this personal," he said. "We're still in the month of March. We've got real estate to go before New York."
Wisconsin and Wyoming are the only states that will vote before New York's April 19 primary.