At least 31 people have been killed and another 100 injured in explosions that shook Brussel's Zaventem Airport and Maelbeek metro station this morning.
As has happened in the past, people have turned to social media to show support. Many are using a filter to overlay a translucent Belgian flag of black, yellow and red over their profile pictures. It's the same type of alteration people used to support Planned Parenthood, the gay marriage supreme court decision as well as France during the Paris attacks last November.
Here's how to get the filter. (Note: it doesn't work perfectly if your photo is portrait style, so you may want to select a square or landscape photo.)
The filter is available from a site called Rainbow Filter. It can be applied to Twitter photos as well, so select one and log in. We're going with Facebook (META), but the steps are the same for both.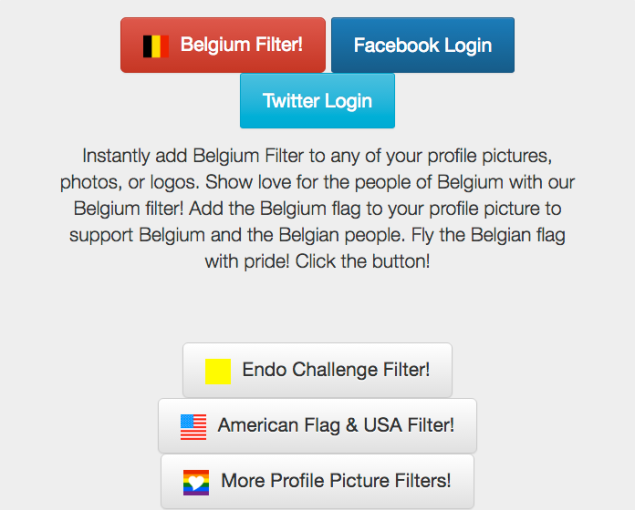 Next, a pop-up window will appear. Select "okay" to login.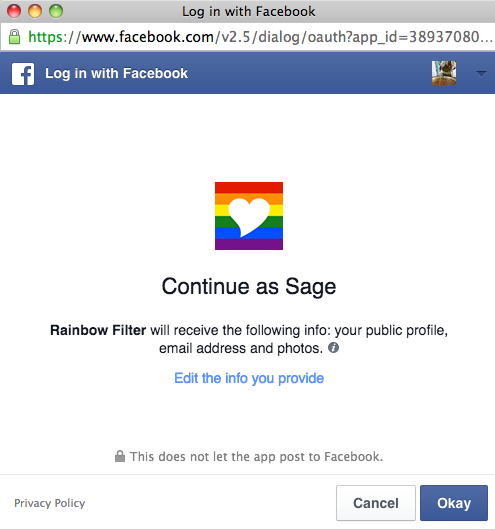 Choose who you want to see the photo and select "okay" again to give the app permission.
And that's it! You can select "set Facebook Picture" or download it.