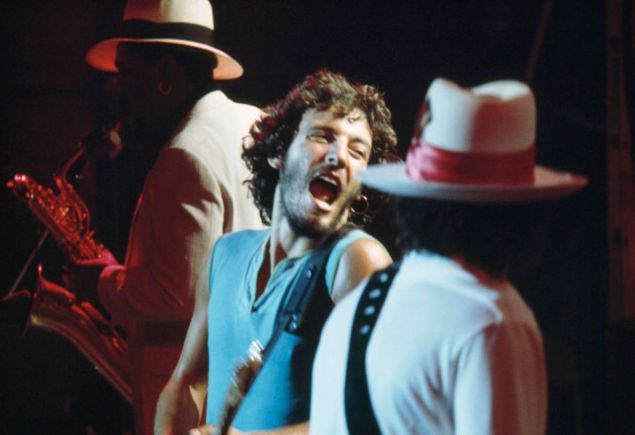 Contained within the recent New York Times article about the University of Tulsa and the Kaiser Foundation's acquisition of Bob Dylan's heretofore mythic archives was a paragraph that leaped out at me.
"Jon Landau, the longtime manager of Mr. [Bruce] Springsteen, declined to comment on his client's papers," wrote Ben Sisario. "But while he acknowledged the need for professional maintenance of decades-old archives of major artists, he also noted the disconnect between the needs of professional archivists and the culture of rock in the 1960s. 'Was anybody sitting around worrying about this kind of thing back then?' he said. 'We were living in the era of 'Hope I die before I get old.' "
Such a sentiment was striking—Landau's client is in the midst of a tour tailor-made for archival purposes. Springsteen has been revisiting his seminal 1980 double album The River in full every night for the last three months, and will continue to do so until mid-July. Springsteen and the E Street Band return to Madison Square Garden March 28, to make good for a gig snowed out in January, and will wrap the U.S. leg of the tour April 23 with a two-night stand at Brooklyn's Barclays Center.
When he made The River, he was just a young, blue-collar guy from the hinterlands of New Jersey trying to figure out what the hell he wanted to say, and as importantly, how he wanted to say it.
The New Jersey-born and bred rock superstar has long been an artist with one eye on his legacy, taking care to burnish his name and his accomplishments, so the notion that Landau would demur when asked if Springsteen aspires to a similar sort of archive at some future date is absurd.
Silliness such as this aside, it is an interesting moment for Rock Stars of a Certain Vintage.
Mortality is creeping in from the periphery with frightening speed—see Lemmy Kilmister's demise in late 2015, followed by the swift, shocking death of David Bowie in January, and the passing of Glenn Frey, Paul Kantner and George Martin. Such high-profile deaths, names etched onto the foundation of rock music as it is known and understood in the 21st century, will only happen with more frequency, not less. The old guard is being steadily diminished, and because of this, thoughts are turning to how rock music and those who made it will be ultimately memorialized.
More than merely flooding the market with commemorative editions or mounting one final farewell tour (no, seriously, we really mean it—this is well and truly the last one), rock musicians are increasingly having a say in how they will be remembered.
Springsteen is taking no chances, assiduously revisiting his back catalog, curating box sets of his albums, such as last year's The Ties That Bind: The River Collection, a multi-disc revisiting of The River which served as the impetus for the current tour.
With B-sides galore and a retrospective film intended to frame the work as a turning point in Springsteen's career—where he went from a guy in a great band to An Artist of Consequence—this all feels a bit like reverse engineering reality to fit the myth. There's no question Springsteen has made lasting contributions to the canon of rock and roll, but when he made The River, he was just a young, blue-collar guy from the hinterlands of New Jersey trying to figure out what the hell he wanted to say, and as importantly, how he wanted to say it.
That what he eventually said and the fashion in which he conveyed his thoughts struck such a profound chord with an audience is more fortuitous than foresight. The River's lasting impact has more to do with Springsteen's now legendary run of shows mounted in 1980-81, when, with the E Street Band firing on all pistons behind him, Springsteen could command the stage for four hours or more, stretching the party past a good time and toward euphoria.
That tour established Springsteen and the E Street Band as top-tier rockers, a unit finally grown into its reputation and a band more than capable of going toe-to-toe with any other outfit in the game. Reviews of the current River tour suggest Springsteen is eagerly trying to recapture a bit of the old magic, with shows stretching well into the three-and-a-half hour range, no small feat given the median age of the band members is north of 60.
It's a feat of endurance, not just in the moment when the audience is bellowing along with "Hungry Heart", but for Springsteen, his past efforts spurring him toward a future and a time when, despite his appetite for doing so, his flesh simply will not allow it to happen anymore.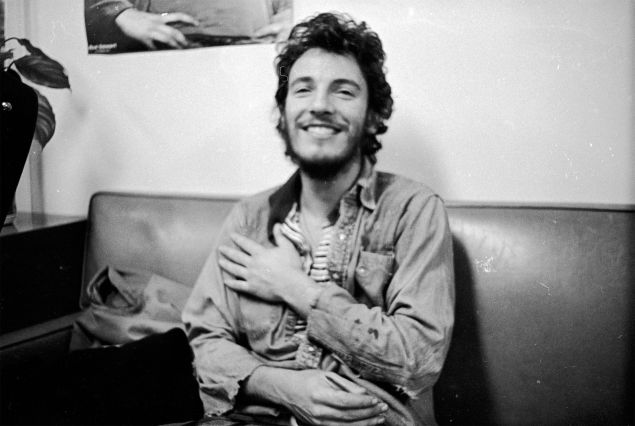 In light of that reality, which no rock star can outrun forever, the audience tends to forgive the myth polishing transpiring in real time. Those crammed into the arenas don't want it to end anymore than the men and women on stage. For them, to see their heroes unable to continue only reinforces how, they too must face the grim fact of life's finite qualities.
Perhaps The River and its ongoing revisiting strike a profound chord because its songs reflect that balance of uplift and despair in life, how those two emotions reside in such close proximity; the shadow never far behind the sun. It's something Springsteen has clearly thought about, as he told biographer Dave Marsh in 2004: "Rock and roll has always been this joy, this certain happiness that is, in its way, the most beautiful thing in life."
"But rock is also about hardness and coldness and being alone…I finally got to the place [with The River] where I realized life had paradoxes, a lot of them, and you've got to live with them."
It is the same kind of mentality that leads a rocker to howl the phrase "Hope I die before I get old" and hurl themselves headlong into all manner of self-destructive behavior, but still keep an eye on their papers.
After all, when a person looks back over a life and what was accomplished, they remember the good right next to the bad—the most beautiful things mixed in with all the hard, cold, lonely times.
All of it is worth remembering. Especially when you're The Boss.