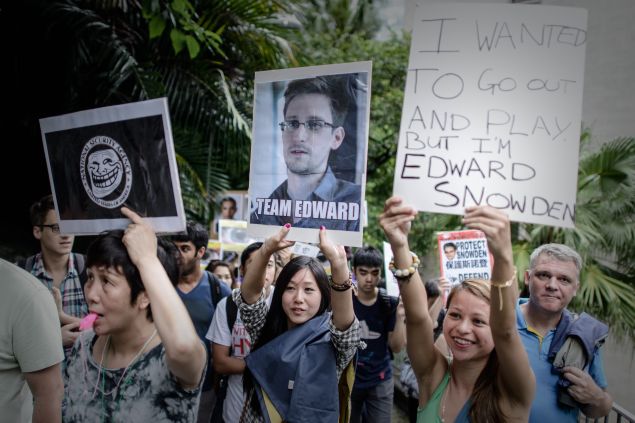 New York has a reputation for liberal laws that make it difficult, some claim impossible, to do business here. But some local statutes are far from liberal. One striking example: the nearly complete lack of legal protection afforded to employees who oppose illegal activity in the workplace.
New York employers can, in most cases, legally sack an employee who refuses to break the law or objects to illegal activity. Here, an employee axed for refusing to participate in their employer's unlawful conduct usually doesn't have a claim for wrongful termination unless he or she can prove that a statute or regulation was, in fact, violated and the transgression created a "substantial and specific danger to the public health or safety." And New York's courts interpret "public health and safety" narrowly, which means it's not uncommon for people to find themselves forced to choose between their job and their conscience—or between keeping their job and committing a crime.
Employees who refuse to participate in their employer's tax evasion schemes aren't protected from employer retaliation in New York.
Recently, I received a call from a veteran waiter at a popular restaurant, who had been promoted to bartender. His manager instructed him to fill empty premium-brand vodka bottles with no-name vodka. He refused and was terminated on the spot. 
Understandably, he thought to ask an employment lawyer whether he had a wrongful termination claim. In dozens of other states, including New Jersey and California, the answer would have been yes. But because he worked in New York, the answer was no. Although pouring a counterfeit cosmopolitan is an illegal act, it is perfectly legal for the immoral eatery to fire an employee for refusing to aid and abet the scam.
A few months ago, a pharmacist at a local compounding pharmacy consulted me after discovering that prescriptions were being filled at the pharmacy in her name, without her knowledge, and she wanted advice on what to do about it. Keeping her mouth shut until after she found another job was probably her best option, because if she complained about it and was fired, she probably wouldn't have a viable wrongful discharge claim, not unless she had solid proof that patients had actually been given the wrong drugs or drugs that hadn't been prescribed for them.
Employees who refuse to participate in their employer's tax evasion schemes aren't protected from employer retaliation in New York. Employees of not-for-profit organizations who object to cooking the books can be fired without consequence. So can compliance officers at securities firms who voice concerns about prohibited trading practices. If the public health and safety isn't threatened, or a significant threat to the health of a patient at a health care facility isn't involved, it doesn't matter how illegal the activity in question is.
"A claim alleging wrongful discharge in violation of public policy is based on an employer's duty not to thwart the public interest by terminating employees for speaking the truth." These are the words of Mississippi's Supreme Court—Mississippi!—and they reflect the thinking of the vast majority of the country's state courts and legislatures. But New York's courts possess a far less enlightened view of an employer's rights and obligations.
Albany should fix this problem with simple legislation creating a wrongful discharge claim for employees who are fired for reporting, objecting to or refusing to participate in conduct they reasonably believe to be illegal. 
It's time New Yorkers are given the same basic protections that the citizens of other states get. 
Daniel R. Bright is a partner at Lichten & Bright, a labor and employment law firm in Manhattan.