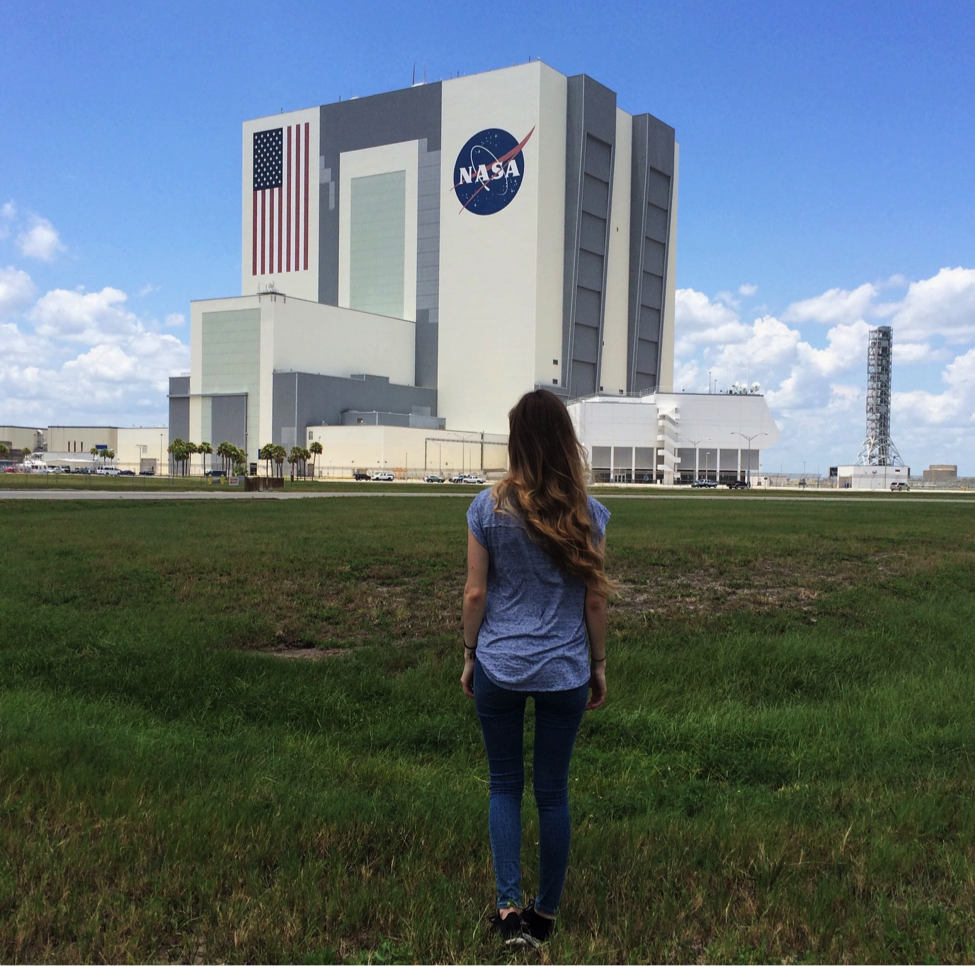 Since the early days of NASA and the Apollo missions in which humanity pushed the limits of science and exploration to land on the moon, young men and women from around the world have aspired to become astronauts. It's a cliche: "What do you want to be when you grow up?" An astronaut.
While humanity took those first steps to becoming a spacefaring civilization, only a few of our best engineers, scientists and pilots have earned the honor of blazing that trail into the solar system. This factor has always made anyone's chances of becoming an astronaut pretty slim but as advancements are made in the field of aerospace, this will not always be the case.
As NASA plans for a human mission to Mars and while private companies like SpaceX, Sierra Nevada Corp, and Lockheed Martin race to build commercial crew vehicles, the future of space exploration is looking much brighter. For this reason, The author of The Astronaut Instruction Manual, Mike Mongo, is on a mission to inspire the next generation of astronauts who will continue to push the boundaries of human spaceflight.
Mongo, having finally accepted that he may never become an astronaut himself, left his career as a marine researcher in Key West, Florida to travel the world as an 'astronaut teacher' to instill in students, the idea that they may one day live, work, and play in space. The Astronaut Instruction Manual is an extension of that mission and since being published last October, the book has earned a second printing and is being optioned by Legendary Pictures for a possible TV show.
How old were you when you began to dream about being an Astronaut? Were you inspired by a specific NASA mission or individual in the space program?
Being born in 1965 I have am very lucky to have been alive when there were very few media outlets–radio, magazines, newspapers and of course television. Headlines and big news stories would then occupy the entire spectrum, they could not be missed. I even remember Robert Kennedy being shot and I was 3! When Neil Armstrong became the first human to walk on the moon, I was 4. It had a tremendous impact on me–it was unavoidable. Grown-ups were very excited about it. It was on the front pages and covers of the newspapers and magazines. It was on the news every night. That's when I began to grasp this very awesome person called an "astronaut".
How did your teachers or family members react to those aspirations? Were you encouraged?
What I have come to learn is most 5-year-olds want to be an astronaut or a superhero. Also, most quickly move on to other more humble aspirations. For me, the dream of being a space explorer just became more and more integral to who I was and who I am. Unfortunately, growing up I did not find the support necessary to foster the skills necessary to pursue my dream. What more, I was one of those students who, owing to a difficult home life and upbringing, was forced to pay attention to more mundane matters like staying alive and a safe place to sleep. And so I postponed my dream planning that I would catch up to it later–a time which came to pass much too late for me to achieve becoming an astronaut. Nonetheless, my growing up experience has led to my being a more empathetic and benevolent grown-up and astronaut teacher.
When did you accept that you may never travel to space? And did this acceptance lead you to writing The Astronaut Instruction Manual?
What happened was, it was not until I was 42 years old that I had gained enough stability, confidence and know-how to rediscover my dream of being an astronaut. And that happened entirely by accident. Working for years as a marine researcher for an eco-science sailing charter–and with a career of education, travel, and fantastically wide-range of indelible life experiences–I had begun to contemplate my next career direction. Pondering over the question "what had I not done yet that I wanted to do" and having done every other thing I had ever wanted to do in my life–school, art, travel, performance, music, even military–I finally returned to my first dream: astronaut.
At that moment it hit me. I was 42 and I wasn't an astronaut. Meaning that there a near-zero chance I could become an astronaut. My greatest dream and the opportunity had passed me by!
You mentioned that you had an epiphany when writing your book. Can you elaborate a little on that?
Immediately, on the spot, I began to mentally scramble. If I could not be an astronaut, what would be the next best thing? What would be the thing that I could do and live the entire second half of my life without being disappointed for not getting to be an astronaut?
That's when it hit me. I had an actual on-the-spot epiphany. The next best thing to being an astronaut, the thing that would nonetheless inspire me everyday for the rest of my life, was to become an astronaut teacher. My job as an astronaut teacher would be to let students know that they could grow up to live, work and play in space, and make sure that today's students realize that tomorrow's jobs are definitely in space. Immediately after that I began writing The Astronaut Instruction Manual.
As an 'Astronaut Teacher' how do you engage students and convince them to pursue such an incredible career—especially one where only a few are chosen?
The easiest thing in the world is to get people to talk about themselves. When it comes to engaging students, I let them do the talking. First, I ask what job they want to do or what problem they want to solve? We discuss this. And then with an idea of themselves in the future fresh in their minds I ask them the most important question there is. And that is, "Have you ever thought about doing that in space?
And just like that, lightbulbs.
What kinds of responses do you usually receive from those students?
When I was growing up we had a science teacher on tv called Mr Wizard. He was my hero. The next generation had Bill Nye and he's like a science rockstar. Today's students have Neil DeGrasse Tyson, same thing. Let's just say I absolutely understand what it's like to be Bill Nye and it must be the greatest thing in the world. Because inspiring young people about space is like inspiring flowers about sun or fish about water. There is not better job in the world. Believe me, the secret to success is no secret. Do what you love and the rest just works out.
The Astronaut Instruction Manual uses the term 'Humannaire' to describe future space-dwellers. Can you explain to us the origin of this term and what it means to you?
One of the obstacles to teaching students for space is many grown-ups are soured on space. They wanted to be astronauts too and didn't get to go to space! It's like the flying car to our parents. "Where are the astronaut gigs we were promised? How come I didn't get one? I was duped!" That has created a kind of unspoken grievance with becoming an astronaut. "Sure kid you can become an astronaut. You're more likely to become President Obama." That's the wrong attitude. So I had to avoid that altogether.
How I accomplished that was by reinventing 'astronaut' into what the next-generation of astronauts will be. That is, people who go up to space and stay! People who live, work and play off-planet, in the asteroid field, even on another planet or moon. That's a Humannaire. Humannaires which sounds like millionaire or legionnaire are people occupied with the business of being human away from earth. I even explain we may have to change physiologically to live in space and won't be able to live outside of space. This is their future we are talking about so I don't want to define what it can or can't be to be a Humannaire. I'm just pointing the way to the future and explaining their are people called Humannaires who live there and they live in space.
How would a young man or woman best prepare for a potential career in space and how could parents or mentors best encourage them on that path?
Young people can best prepare for to live, work and play in space by first acknowledging that's what they want to do–first to themselves. After that big step, the next step is to find allies to your cause. If someone supports your dream of space exploration, they are an ally. This could be a parent, aunt, uncle, teacher or any grown-up who genuinely is interested in your success. And if someone believes in but is not sold on space, they are an ally too but less so. But a person who thinks your dream is dumb or bad or not achievable is no ally. That's the person you cannot share your dreams with. Even if they say they have your best interest in mind, the truth is otherwise. And that goes for grown-ups as well as students.
Mentors are always allies. But allies are not always mentors. Mentors can be people who inspire us and who do the profession we are interested in doing ourselves. As a student you can seriously get in contact with just about anyone. Anyone! People who say no to helping students are not allies and would not make a good mentor. Thankfully, most people who are professionals–whether they are a professional scientist, plumber, nurse or football player–make time for helping and encouraging students. That's why it is important to make the effort to contact someone inspiring who does the job you want to do. You never know when they could be inspired by you and become a mentor!
Robin Seemangal focuses on NASA and advocacy for space exploration. He was born and raised in Brooklyn, where he currently resides. Find him on Instagram for more space-related content: @not_gatsby