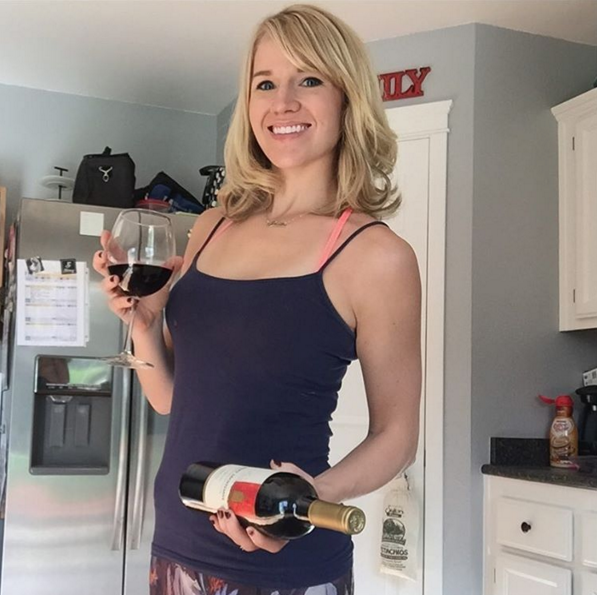 Though working out in a group has become the norm for most, there is something unnatural about sweating and struggling in close proximity to absolute strangers or even worse, someone you actually know. We are immediately brought back to our apprehensive gym class days in which we find our awkward bodies in skimpy uniforms being forced to pretend we really want to play volleyball. And now, with the rise of the boutique fitness classes, we are once again forced to enter these anxiety ­ridden situations because we have been told they will absolutely change our lives for the better (and for $35 a pop we do expect at least a smidge of life betterment.) Except in this case everyone is wearing $100 leggings, the music is great and you go to a juice bar after.
Unless you are that super confident person that can tap right into a tapping it back at SoulCycle on the first try, group classes are intimidating. Especially the ones where no talking is allowed, which means you have to convey all feelings of fear through very dramatic facial movements. I almost gave myself a stroke one time while sitting in a propelled cocoon during aerial yoga. A glass of wine could really take the edge off after the class, but also during, especially while in a cocoon. But you can't drink while working out, we all think! That's preposterous!
It turns out, incorporating alcohol into your exercise regime is not as Valley of the Dolls ridiculous as you may think. Last week, health coach April Storey's video of her working out in her home with wine went viral. Using wine bottles for weights the video now has over 19 million likes on the Once Upon a Wine Facebook page. Of course, there was a comical appeal to it, but it was also popular because it was so doable, so relatable, so something you can do after work in your apartment.
Ms. Storey told The Observer that she believes part of the appeal was the lack of intimidation in the tutorial. "I have noticed that the fitness videos normally show  these incredibly fit athletes performing these intimidating workout moves and the majority of the population can't relate to that. The majority of us are just every day students, employees, dads, and moms trying to find that balance between reaching our health goals and also enjoying the things we love. They liked the video because it embodied that. Plus, it was funny!"
This workout phenomenon isn't only happening with wine. Yoga in breweries or brewga has been popping up all over the country. Yoga can arguably considered one of the more antisocial workouts so incorporating a nice brew after a class introduces a whole new component of friendliness. It transforms a class where you normally wouldn't talk to people into a gathering to laugh, have fun and grab a brew. "I think people are afraid of working out because there are stigmas like that," said Ms. Storey. "I have noticed that more fitness events and classes are incorporating this trend and if it encourages someone to go workout because they can have a beer afterwards, there are worse things that could trend. This could be a great way to raise awareness about a healthy lifestyle and show people you don't have to feel deprived and eliminate the things we love, like beer and wine, we just have to be smart and use moderation."
Working out is supposed to be different than going to a bar, but going to a class with other people is different than going on a run by yourself or sitting on your attic rowing machine. Being in a group class means that you are not opposed to bonding with other humans. The alcohol element could be a bit of backlash against upscale, segmented workouts where utter poise and self-awareness are praised. Our free time is precious and if we choose to use it for a workout why not let ourselves relax a little too?
Lauren Imparato a Certified Health Coach from the Institute for Integrative Nutrition told the Observer: "At my RETOX studio in New York City I have been combining yoga, sweat, wine and cocktails for seven years for one simple reason: life. Life is about living, in every sense. Dogma and restrictions are stressful, and a thing of the past." Cheers to that. And to say this is just a fleeting fad, it should be noted that Lululemon launched a beer last summer. Yoga bags with a wine bottle‐shaped pocket are only a matter of time.