By now you have heard about (and perhaps have even joined in on) Mark Zuckerberg's 2016 fitness resolution. The Facebook founder is running 365 miles this year—one every day. But is he really?
When Mr. Zuckerberg announced the resolution at the beginning of January, he asked Facebook users to take on the challenge with him and help build up a supportive community. He started a Facebook group, A Year of Running, where everyone can discuss their running adventures. He promised he would periodically post about his progress, which he has done mostly by sharing photos of him running all over the world. But there's one problem—all of the photos look posed. They have to be, because who runs like this?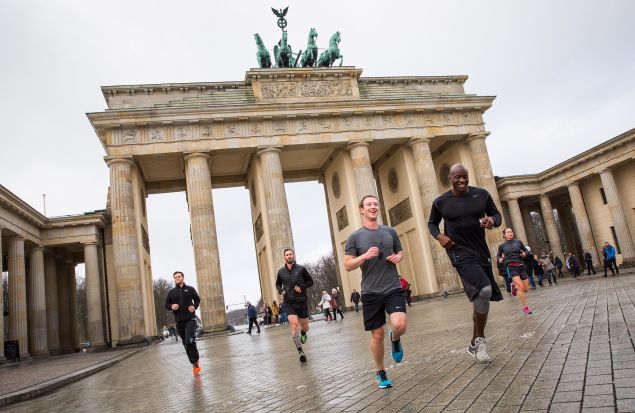 Look at that smile!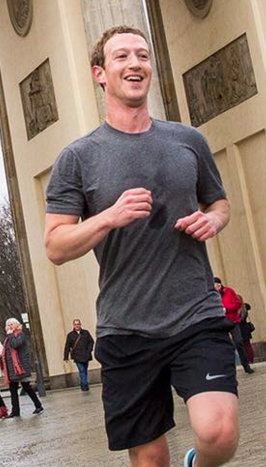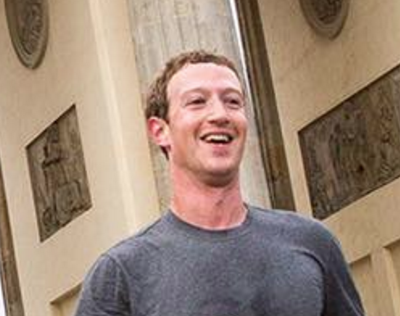 He is the most joyous runner I have ever seen. There's no sign of fatigue at all. It's possible he has great endurance and can run for a while without getting that look of death on his face, but if you zoom in, it doesn't even look the face of someone who is moving!  So is he actually running or is he—like the rest of us— just spending all of his time watching those recipe videos that automatically play when you scroll down the newsfeed?
It'd be one thing if he was smiling ear to ear in a photo here and there, but he is wearing this grin in every picture he's posted of himself running since the challenge began.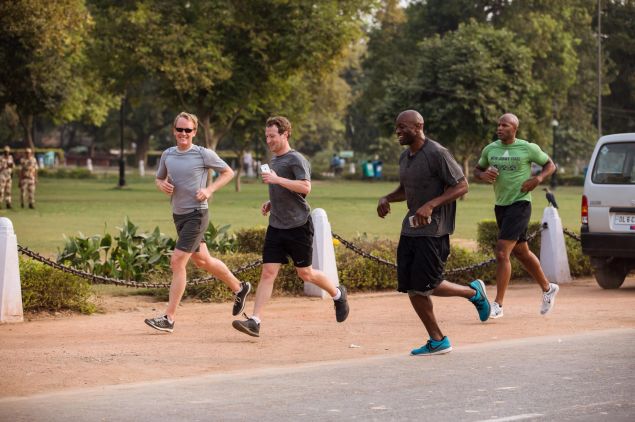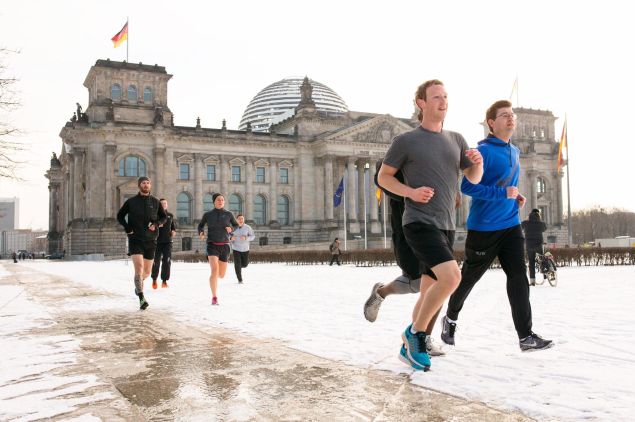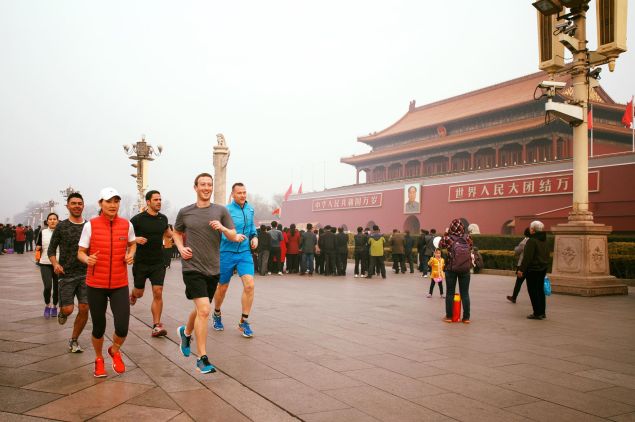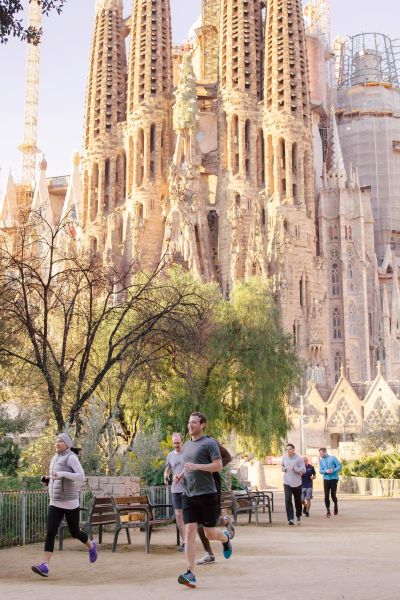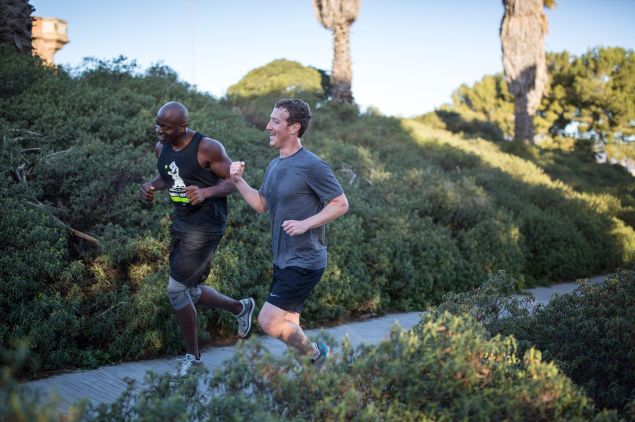 Clearly, Mr. Zuckerberg is just splashing some water on his shirt to make it appear that he is sweating, running for a few seconds to get the photo and smiling for the camera.
OK, he probably isn't. But that running smile sure  is something. The man has many talents.