Possessing a strong opinion on Gwyneth Paltrow has basically become an American pastime. Any mention of Her Royal Goop-ness provokes some sort of response, falling somewhere on the spectrum from pure adoration to total hatred, and everything in between. After all, she's an Academy Award winner who divorced her famous husband in a mature, tasteful way, all while cultivating a wildly successful lifestyle destination, Goop.
At a recent press event for the launch of Goop's inaugural skincare range, I underwent all of those feelings. It was a snowy morning and a team of beauty editors gathered on the second floor of Haven's Kitchen to mix smoothies and take photobooth pictures with Ms. Paltrow. You know, just another average Friday.
While we tied on Goop-branded aprons (to avoid smoothie-related disasters), the woman of the hour floated towards the front of the room. Tall, very blonde, slender, impossibly tan and dressed from head-to-open toed sandal in white, I felt those envious vibes towards the female entrepreneur. But then she started speaking, discussing her morning smoothie routine and explaining why she created a beauty range in partnership with Juice Beauty and I felt like I could have been talking to any of my other wellness-obsessed girlfriends.
"The reason I wanted to create these products is, you know, for the vain part of me," she semi-joked. "I wanted skincare products that really were effective and would really help with hydration and glow and fine lines and wrinkles." Can't we all relate to that? No one wants wrinkles and we all (at least secretly) want to glow like Gwyneth.
She even tugged at our heart strings a bit. "I have a daughter and she's really into products and YouTube makeup girls. As a mother, the fact that everything [in the beauty industry] is so unregulated is worrisome. The red lipstick that she's putting on has lead in it and the mascara that she puts on is made with something called carbon black, which is a byproduct of petroleum combustion and is extremely toxic."
That explains why Ms. Paltrow's first skincare tryst is totally organic. Well, at least enough to be in compliance with the California Organic Products Act, which requires a product to be at least 70 percent organic. "Four of the six products have an organic juice base as their foundation: apple, aloe, grape and lemon juice. That was one of the ways we were able to achieve the organic status of the product," explained Goop's Head of Beauty, Blair Lawson. She added: "The face oil is 99%, some of the other ones are in the 80's, so that's a really high bar."
Goop and Juice Beauty are so dedicated to making this product totally healthy that even the gleaming white containers are eco-friendly, produced in Germany and won't leach plastic. Ms. Paltrow is also using her stance as a public figure to start spreading the word about regulation in the beauty industry. She only stocks clean beauty products on Goop and is working with California Senator Dianne Feinstein to introduce legislation to the Senate about this issue. "I hope we can start to hold these companies accountable," Ms. Paltrow preached. "[Beauty brands] are selling products that the WHO says have known carcinogens and they're sponsoring women's cancer month. It doesn't totally make sense to me."
After soaking up this organic beauty knowledge (and shamelessly cheesing with Ms. Paltrow in the Goop-branded photobooth) I took home my tiny tote of Goop products and tried them all, save for the Revitalizing Day Moisturizer, which I handed off to a fellow beauty writer.
The first formula I tested out was the Luminous Melting Cleanser and I have to admit, it made washing my face a really fun experience. I scooped out a hefty dose of the green balm and watched it melt as soon as it made contact with my skin. By massaging the cleanser in, it removed both eye makeup and layers of liquid and powder foundation. During the first use, I decided not to follow the instructions and simply rinse off the cleanser with water, but my face was coated with an oily residue. The second time, I learned to follow the gospel of Goop, and doused the included cloth with warm water in order to properly remove the cleanser.
I then reached for the Perfecting Eye Cream which was housed in a tiny pot, the perfect size for traveling. My reaction? I loved swiping on the rich formula. It was then that I realized that I was totally sold on the organic goodness of Goop. The next product I liberally applied was the Replenishing Night Cream. I have extremely dry skin (thanks to my current Retin-A regime) and I know my pores need a hefty dose of superbly hydrating cream each evening. This particular cream met that requirement and I woke up the following morning with skin that didn't feel dehydrated, a definite first for me, at least in the winter time.
I'm skeptical about the moisturizing qualities of face oils, so I prefer to layer them over moisturizers. As it turns out, the Enriching Face Oil is an ideal layering product. Goop's CEO Lisa Gersh told me that the oil is her favorite product in the range, even admitting that she uses it in place of body oil. While it might be a slightly outrageous idea to use the bottle of oil, which retails for $110, on your body, it seems perfectly organic, too.
The only item I wasn't particularly fond of was the Exfoliating Instant Facial. This product is strong. You are supposed to swipe on the face pack and leave it in place for three measly minutes, but I only made it to two. It has this tingling sensation that let you know it's working, but in a rather unpleasant way. I then massaged the product into my skin and washed it off, only to look up and see that my skin was bright red. I don't like to use any product that inflames my skin, so I would recommend staying far, far away from this product if your skin is particularly reactive towards facials, exfoliators or even new lotions. Go figure that this was Ms. Paltrow's absolute favorite product in the range.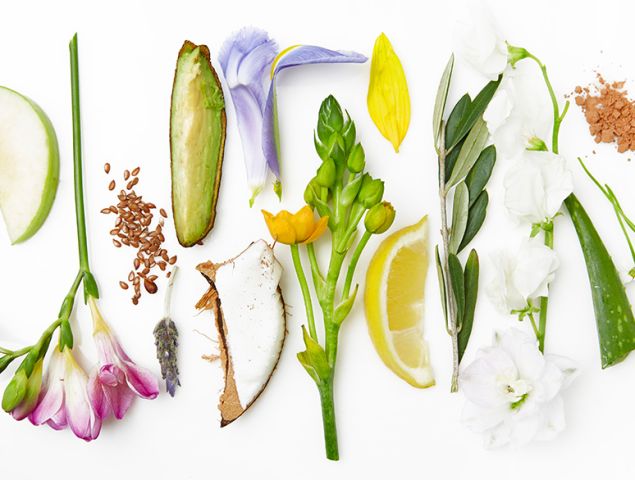 "I really am obsessed with the Instant Facial. You put it on and you really feel it. It's very active, so I've gotten in the habit of using that every night to really turn over skin cells and bring hydration and a really nice glow," she told Observer.
As for the Day Moisturizer? Well, that received a glowing positive review from the writer who tried it out. As she is plagued with sensitive, acne-prone skin, she loved that the product didn't make her break out and commented that her skin looked incredibly clear, even saying that her skin was as soft as a baby's bottom after just a few days.
So feel as you might towards Ms. Paltrow and her flock of Goop followers, but her skincare range should be viewed under a different microscope. It's effective, just luxurious enough and organic. What's not to love about that?