For just a moment, forget about Gucci. Sure, Jessica Chastain is donning a decorous design from the trendy label on the cover of Porter's Summer issue–in the form of a sheer and embroidered frock–but she's also holding a baby kangaroo. Scratch that, she's actually cuddling one of Australia's cutest national treasures (the other clearly being a quokka). We're not really sure why the vegan-slash-actress has chosen this accoutrement, but her Porter cover is proving that a baby kangaroo trumps any of today's trendy handbags or statement earrings.
Within the pages of Porter, Ms. Chastain discusses how she felt about being cast in Huntsman: Winter's War (she was overjoyed) and gender inequality in Hollywood (she doesn't like it). But she also logged some more cuddle time with the baby kangaroo, as evidenced by this Ryan McGinley photo.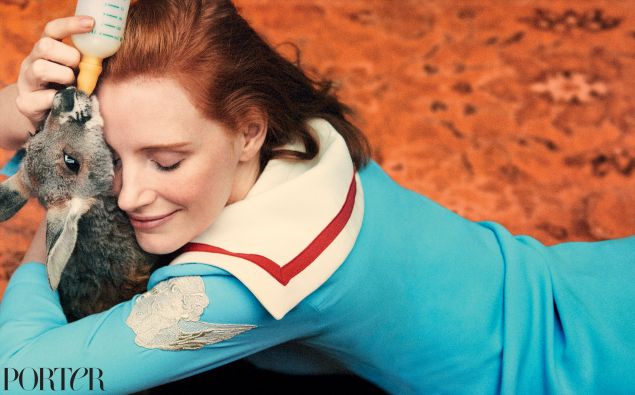 That's not all the 39-year-old actress did for the shoot. She dominated an arcade game, while rocking a pair of Dolce & Gabbana pajamas.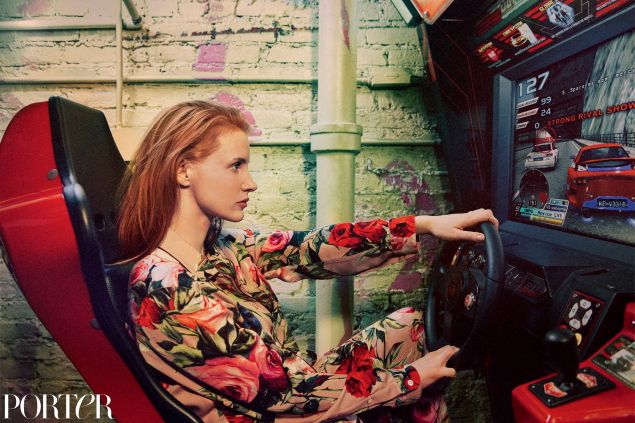 To read Ms. Chastain's interview in its entirety, and for more pics of her (both with and without a baby kangaroo), scoop up a digital or print issue of Porter, available on April 1.