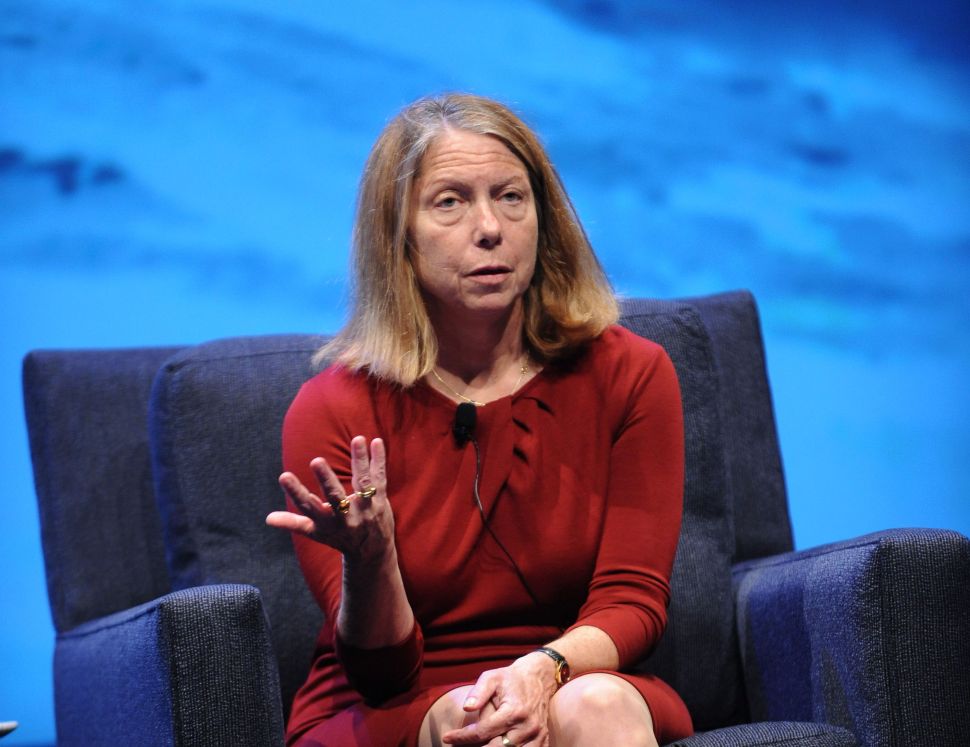 Jill Abramson is officially joining The Guardian as a political columnist, the newspaper announced today.
"For over 40 years, Jill has been a trailblazer for women in journalism, and brings an unparalleled knowledge of the relationship between politics and the media in the U.S.," Guardian US editor Lee Glendinning said in a statement. "We're delighted to add her experience, depth and gravitas to our distinct take on this fascinating election."
Mr. Abramson was the executive editor of The New York Times until she was abruptly dismissed in 2014, setting off a frenzy of media speculation, and a high-profile conversation about the pay gap based on gender. Since leaving The New York Times, Ms. Abramson has taught undergrads at Harvard, almost started a journalism startup with Steve Brill, and written a lengthy feature on pedestrian fatalities for a local newspaper chain.
Ms. Abramson has been writing political columns for The Guardian since the beginning of the year. In her latest installment, she makes the case that Hillary Clinton is "fundamentally honest."