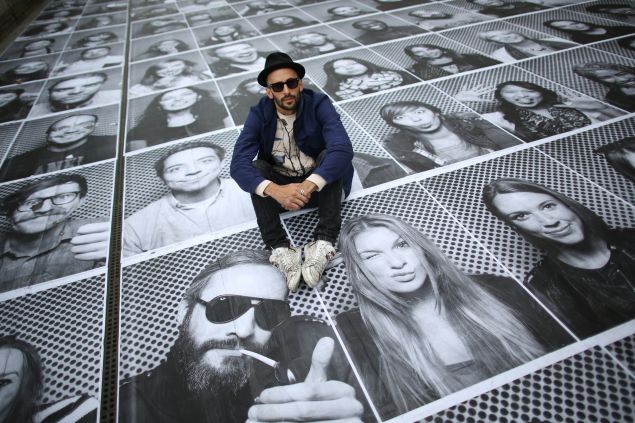 French artist JR will install a new public artwork in the main courtyard of the Paris' Louvre this summer, with plans to use an "anamorphic image" to make the I.M. Pei's iconic glass pyramid disappear.
The Tate Modern will show photographs from performer Elton John's collection, including works by Man Ray, Berenice Abbott and Edward Steichen. The exhibition, titled "The Radical Eye: Modernist Photography from the Sir Elton John Collection," will open November 10.
Jewish Museum curator Daniel S. Palmer discusses the "hyper-professionalization" of young artists in a piece for Artnews. He writes, "He has business cards, printed on fine paper stock. His website is pristine. His CV is extensive, and correctly formatted. He may have even hired a Hollywood agent. And yet the art market has refocused his goals toward short-lived commercial success rather than a career."
Musée d'Orsay director Guy Cogeval will, despite criticism from the institution's staffers, continue in his current role for another year. Mr. Cogvel's contract was renewed by President François Hollande after encouragement of culture minister Audrey Azoulay.
A painting recently identified as the work of Dutch master Rembrandt, titled The Unconscious Patient or Smell, goes on view this week at The European Fine Art Fair. However, the work is not for sale.
The National Endowment for the Humanitites (NEH) is calling for artists to submit applications for projects are related to the "study, documentation, or digital reconstruction of cultural heritage materials." NEH chairman William D. Adams said the initiative is a reaction to the recent destruction of cultural sites in the Middle East and looted art that continues to trickle into the markets. He said in a statement, "NEH is encouraging efforts that will stem the loss of millennia of human history and knowledge."
Martha Tedeschi will become the next director of the Harvard Art Museums in July, leaving her post as deputy director at the Art Institute of Chicago.