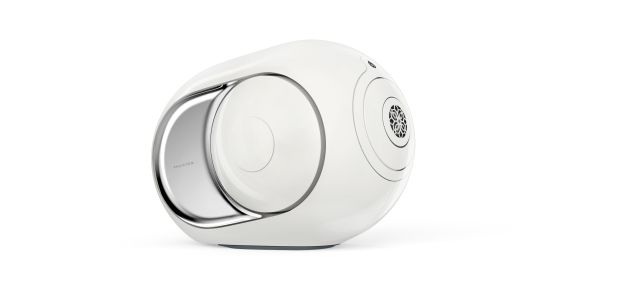 This little speaker packs a big punch.

At just 25 pounds and about the size of a watermelon, the modest-looking Devialet Phantom is capable of emitting ultra-dense sound that the likes of Kanye West and Karl Lagerfeld require. Both purchased their own sets of Phantom speakers when they first debuted in a limited edition of 1,000 units last June, 20 of which went to Mr. Lagerfeld. Mr. West is said to have outfitted his entire Los Angeles home with them, and introduced his pals Jay Z and Beyoncé to the new gadget. "When Jay-Z first experienced Phantom his reaction was 'I want it,' " Devialet's co-founder and CEO Quentin Sannié told the Observer during a recent sit-down.
"Our goal is to provide emotion to the people," Mr. Sannié added. "It's to make them cry, to feel new sensation through the music. When you are in an emotional situation you are more generous, smarter and able to live better. That's the reason why delivering this amazing sound is so important. That's the reason why we are working so hard." The resulting speaker is a complex mechanism that emits sound 30 times greater than its size. "Phantom emits the best sound in the world," he said simply.
The base price for a single Devialet Phantom speaker, $1,990.