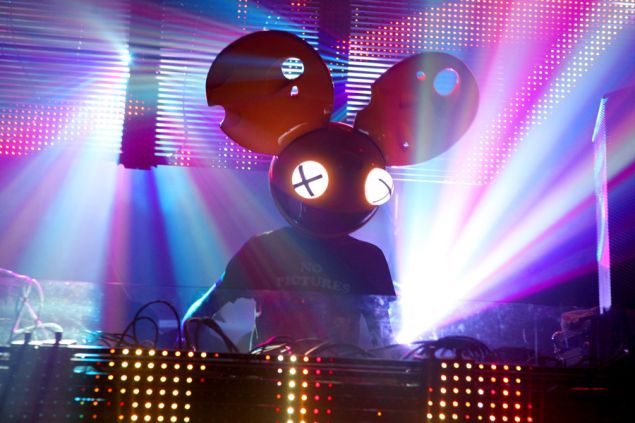 Kanye West's tweetstorms have become the stuff of legend—he has publicly played out his beefs with Wiz Khalifa and Taylor Swift, among others, on the social network.
His latest target is house music producer deadmau5 (pronounced "deadmouse"). The performer, who wears a gigantic mouse head while DJing, accused Mr. West of music piracy in a series of tweets yesterday.
Mr. West's first tweets about deadmau5 were just confused questions, mixed with yet another pitch for Tidal, the music service that is streaming his new album The Life of Pablo:
He then asked about the specifics of deadmau5's love life, and whether the DJ could dress as a female mouse for North West's birthday party:
After a few tweets, Mr. West's request became mildly threatening:
The replies to Mr. West's tweets from random trolls were almost better than the tweets themselves:
Just goes to show: when you accuse Mr. West of something, he will embarrass you.