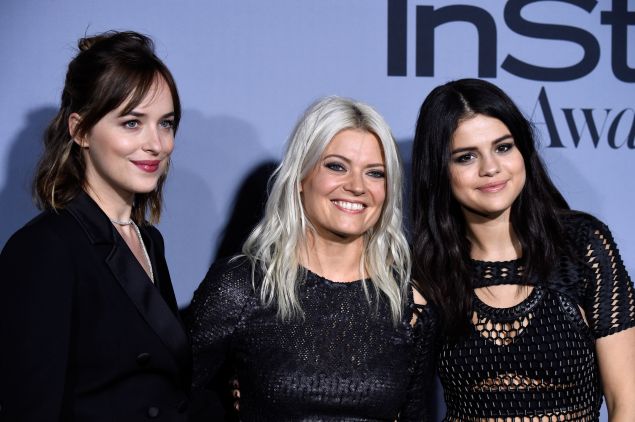 With a client roster that includes Selena Gomez, Michelle Williams, Dakota Johnson and Natalie Portman, Kate Young has some serious street cred on red carpets around the globe. So it comes as little surprise that she's nabbed the number one spot on The Hollywood Reporter's sixth annual list of the Most Powerful Stylists in Hollywood.
This is Ms. Young's second time in the top spot, having first landed it in 2012. And seeing how Ms. Gomez was recently reported to have worn 11 outfits in four days, the stylist is deserving of this award. Her penchant for dressing Ms. Johnson in Gucci helps, too.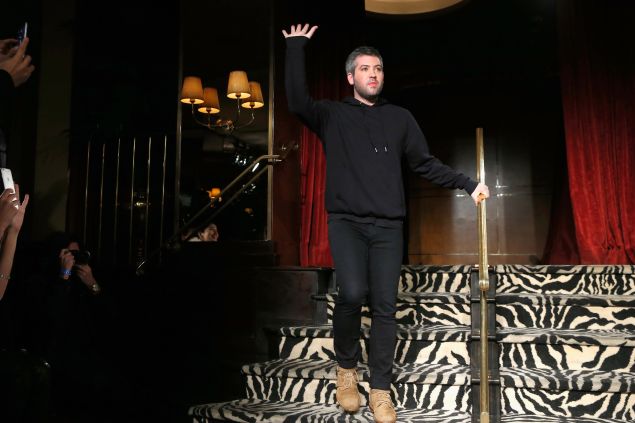 Landing in second place this year was Cristina Ehrlich, who works with breakout star and Oscar-winner Brie Larson. She also dressed Penelope Cruz for her Zoolander 2 press tour. Other notable members on this list of stylists include Brandon Maxwell, who has been splitting his time between refining Lady Gaga's image and launching a knockout fashion line of his own. Alicia Vikander's go-to girl, Victoria Sekrier landed a mention, as did styling duo Jill Lincoln and Jordan Johnson. The former Rachel Zoe employees are the ones who dress Jennifer Lawrence in her many Dior frocks and put Kiernan Shipka in sweet, age-appropriate getups.
While she might not be a stylist, Brooke Wall, CEO and founder of the Wall Group, also received a shoutout from the industry glossy. Her firm represents 15 of the 25 stylists featured on the list and was acquired by WME/IMG in July 2015. Notably absent from this list is Monica Rose, the single force that dresses the entire Kardashian family, in addition to Chrissy Teigen and Gigi Hadid.
There are four covers of this week's issue of THR, featuring top starlets and their style mavens: Amy Schumer and Leesa Evans, Michael B. Jordan and Jeff K. Kim, Rami Malek and Ilaria Urbinati and Ms. Larson and Ms. Ehrlich.
For the full ranking, see below and head to THR for profiles on each stylist:
1. Kate Young
2. Cristina Ehrlich
3. Elizabeth Stewart
4. Elizabeth Saltzman
5. Victoria Sekrier
6. Ilaria Urbinati
7. Leslie Fremar
8. Rob Zangardi & Mariel Haenn
9. Karla Welch
10. Petra Flannery
11. Jill Lincoln & Jordan Johnson
12. Micaela Erlanger
13. Brandon Maxwell
14. Jeanann Williams
15. Jessica Paster
16. Nina and Clare Hallworth
17. Wendi and Nicole Ferreira
18. Samantha McMillen
19. Penny Lovell
20. Erin Walsh
21. Rebecca Corbin-Murray
22. Ryan Hastings
23. Tara Swennen
24. Cher Coulter
25. Leesa Evans