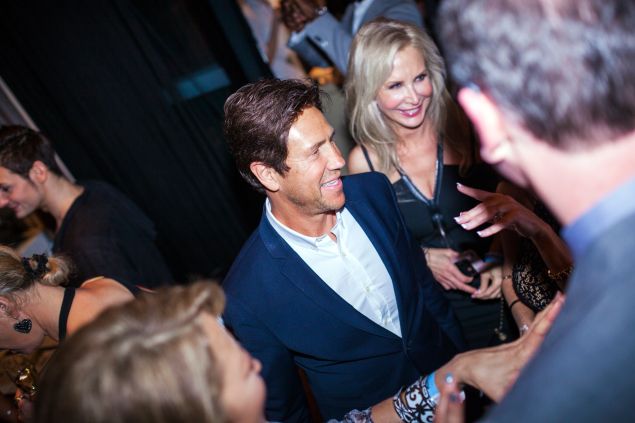 Bottles of bubbly, Pop Rocks and Pop Art reigned supreme at Nelson de la Nuez's birthday, with guests including Taylor Dayne, Wendy Burch, Haley Herst and Rebecca Mayer.
After selling three hand-painted pieces to Michael Jackson, Mr. de la Nuez was dubbed the 'King of Pop Art.' The artist explained, "It was TMZ that actually came up with that. I was on TMZ literally two weeks before Michael died, and the headline read 'King of Pop' Buys From 'King of Pop Art.'"
Mr. de la Nuez's clientele includes Sarah Jessica Parker, who recently added a piece of his work to her collection in New York. On average, a large one of a kind unique sells for $30,000 with one-off originals starting around $65,000 to $105,000 depending on the size and media.
"People who buy my work are well travelled and educated," he said. Mr. de la Nuez's 'Material Girl' collection features cheeky sayings like 'Darling I Only Fly First Class'—appealing, of course, to the wealthy one percent he knows as his market. "It's these people who fly into Aspen on their G4, and they resonate with that lifestyle," Mr. de la Nuez added.
Interested buyers can find the King of Pop Art's work at his galleries, on his website, or—as of six months ago—at the Hubert Gallery on Madison Avenue in New York.
"I don't create art just to create art. I create art, because I know the audience," he said.