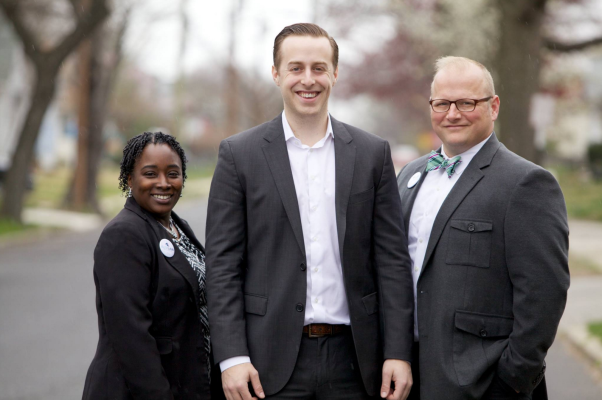 Congressional hopeful Alex Law announced his freeholder slate Thursday, with public schools advocate Moneke Singleton-Ragsdale and police union president Steven Kelly joining the ticket. Law is challenging incumbent U.S. Representative Donald Norcross (D-NJ) in the first district's June 7 primary. The addition of the two freeholder candidates could be a shrewd maneuver for Law, who will need to attract city residents to an outspent campaign that has mostly resonated with suburban progressive voters.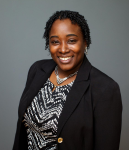 Singleton-Ragsdale ran for city council in Camden's first ward in 2015, where she lost to sitting councilwoman Dana Burley. She works with Save Our Schools New Jersey and serves as Vice President of Save Camden Public Schools. Kelly heads the NJ State PBA Local 328 of Audobon, Barrington, Haddonfield and Haddon Heights.
"I could not be more excited to have them on my ticket," Law said. "Mo'Neke is an amazing community organizer and education leader in Camden. Steve is a police union President, 16 year veteran of law enforcement, and a tireless advocate for local, community based education from Barrington."
Law has made hay of opposing the powerful Camden County political machine headed by Norcross' brother George Norcross III, and of criticizing its signature accomplishments in Camden city. Law published a stinging critique of Norcross' tax-incentive-based approach to luring businesses and developers to the city earlier this month, and opposes the proliferation of Norcross "Renaissance" charter schools in the Camden school district. He has also argued that Camden's 2013 integration of its police force with the county's has not led to a significant reduction in crime. Norcross has a commanding lead in fundraising, with $319,195 cash on hand to Law's $10,336.
"I believe our representation needs to work for the residents of the City, not just the businesses and politicians," Singleton-Ragsdale wrote in a statement. "When elected, I plan to make sure that we protect the public school system, increase education training, and end the Pay-to-Play politics that concerns over residents."
Kelly cited the need for more emphasis on local policing in his own statement.
"Our communities are diverse, and it is paramount the we utilize county resources to benet everyone," he wrote. "If I am elected I will work to help communities maintain their own police presence and to insure greater transparency in government."