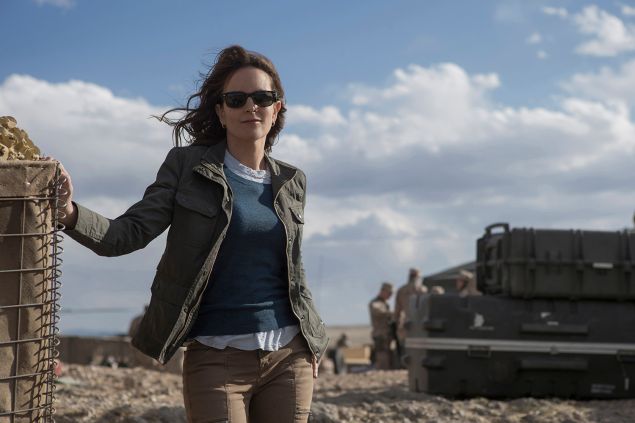 Sex, violence, music, jokes, plus political and personal moral quandaries: This spring has everything for even the most discerning moviegoers. Here's a rundown of the seven most intriguing titles coming to a multiplex near you.
Whiskey Tango Foxtrot
March 4
Tina Fey is looking for comedy (and drama) in the Muslim world with the big-screen adaptation of war correspondent Kim Barker's 2011 memoir The Taliban Shuffle and her harrowing, rollicking time in the aughts covering Afghanistan and Pakistan. After the silly sororal romp Sisters, Ms. Fey is adding teeth to those comic chops. Here's hoping the Kabul mayhem—including supporting turns from Margot Robbie, Billy Bob Thornton, Martin Freeman, Christopher Abbott and Alfred Molina—will help her add depth to that funny face and begin to stockpile her "serous actress" roles.
Eye In The Sky
March 11
When drones attack: Camo-sporting British officer Helen Mirren, safely ensconced in a U.K. military base, finally tracks down a long-elusive, high-value target in Kenya and is itching to order the kill—but innocent bystanders in the vicinity complicate the mission. Nevada drone pilot Aaron Paul, tasked with pulling the trigger, insists on legal confirmation, so a British lieutenant general, Alan Rickman, caustically twists the screws on his political superiors to give him an answer. This terrifically smart nail-biter about remote-controlled warfare is equal parts sober tragedy and doubletalk farce, a riveting look at how the global war on terror interweaves real-time (and totally fallible) players across continents while keeping bloodshed at an unnerving distance.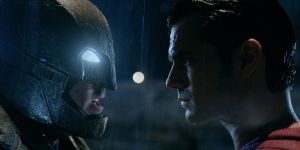 Batman V Superman: Dawn Of Justice
March 25
Here we go again. Warner Bros. re-re-reboots its stable of DC Comics superheroes with the fifth new Dark Knight (Ben Affleck) and third new Man of Steel (Henry Cavill) since their cheeky '80s incarnations, pitting them against each another in what feels like a desperate kitchen-sink ploy to rival Marvel's Avengers franchise with a superhero turducken. Were those two headliners not enough? Then add in Lex Luthor, Wonder Woman, the corpse of General Zod and what looks to be the debut of uber-villian Doomsday. Still too few? Throw in rumored cameos from Cyclops, The Flash and Aquaman, and you get the year's first force-fed action spectacle—at least until Captain America: Civil War.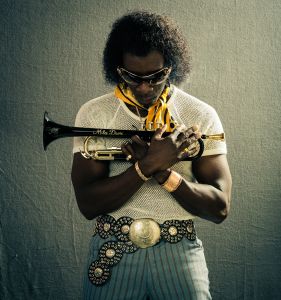 Miles Ahead
April 1
Jazzhounds (and next year's Oscar voters) will relish Don Cheadle's raucous star turn as Miles Davis, the genre-bending, protean musician with the mercurial temper…and a penchant for handguns. Ewan McGregor plays a music journalist who snakes his way into Davis' life to document the recluse's re-emergence into either a new phase of his career or total professional suicide. A years-in-the-making labor of love for Mr. Cheadle, who also directed, co-produced and co-wrote this impressionistic biopic, gives the actor one of his meatiest roles and a chance to revel in his uncanny ability to bring the Kind of Blue pioneer back to vibrant life.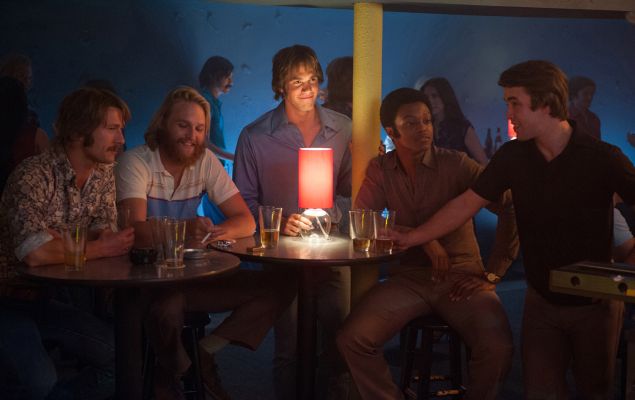 Everybody Wants Some
April 1
Devotees of Richard Linklater's 1993 cult classic Dazed and Confused, which chronicled the last day of high school in 1976, will love this self-proclaimed "spiritual sequel," the director's continuing semiautobiographical look at teenage life in Texas. This time around, the year is 1980 and the setting is fall semester at a Lone Star State college as a freshman on an athletic scholarship navigates his new home at a baseball frat house—meeting girls, surviving batting practice, overdrinking and getting very stoned. Heavy on the dialogue and boasting only a wisp of a plot line, the Oscar-nominated Boyhood auteur is on very firm footing for what promises to be a seriously fun blast from the past.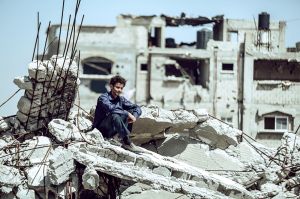 The Idol
May 6
Anyone who thinks comic observations and musical triumph don't mix with the Gaza Strip hasn't seen The Idol, the real-life story of Mohammad Assaf and his unlikely climb to the top of Cairo's hit TV show Arab Idol (a Middle Eastern franchised version of American Idol). Director Hany Abu-Assad has an unbeatable track record for his harrowing looks at the Palestinian experience in Oscar-nominated dramas such as 2005's Paradise Now and 2013's Omar. But this time the emphasis is on heart-warming instead of pulse-pounding, and the payoff is the rare chance to cheer a Middle Eastern conflict—one on a stage.
Weiner
May 20
Nothing succeeds like excess—and nothing's as excessive as Anthony Weiner's sexual appetite. This you-are-there documentary filmed during the former U.S. congressman's 2013 campaign to be the next mayor of New York City was supposed to be a chronicle of redemption for the disgraced public figure, who resigned in 2011 after it was revealed that he sent crotch selfies and was sexting with seemingly every woman but his wife (longtime Hillary Clinton aide Huma Abedin). But then the bimbo eruptions start again…this time right in front of the all-access cameras. A wild peek into a sociopathic political psyche, Weiner is the perfect popcorn picture for a funhouse-mirror election year.