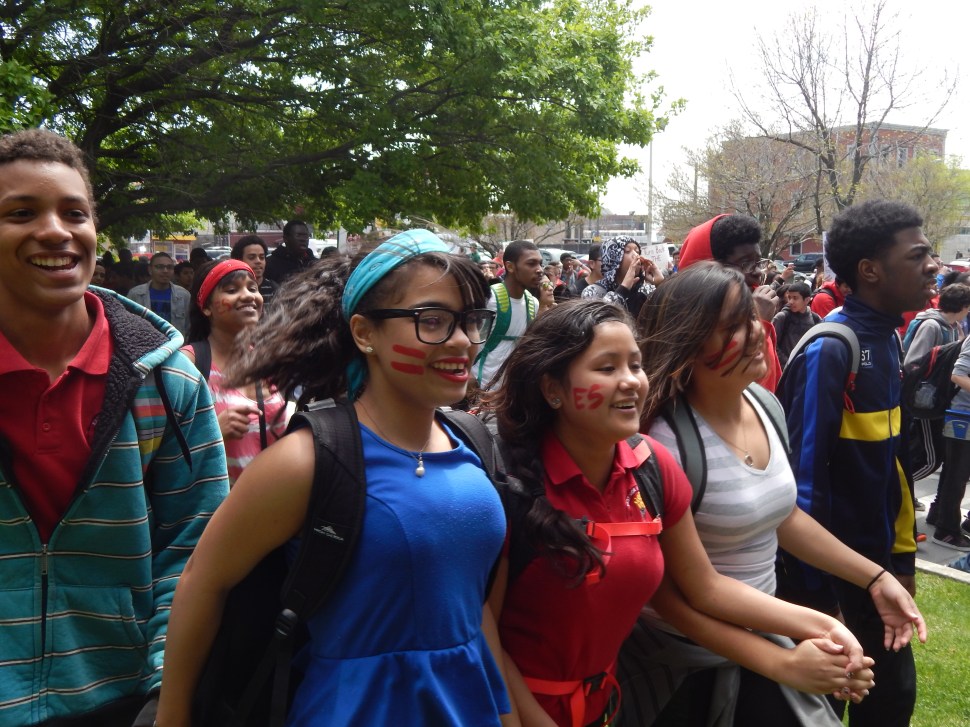 The state Department of Environmental Protection (DEP) today announced findings of elevated lead levels in the City of Newark's drinking water supply, a contamination that specifically impacts children in the Newark School System.
A press conference at City Hall is starting now.
For more on this developing story, go here.
Check back with PolitickerNJ for more details going forward.
Jeff Tittel, director of the New Jersey Chapter of the Sierra Club, issued a statement in response to the news.
"Lead should never be found in drinking water, especially in schools," Tittel said. "This incident is an alarm bell going off that we need to get to the bottom of this problem and address it. The children at these 30 schools were put at risk by this drinking water. In some places they found lead levels ten times what it should be. This has been going on for at least a year, maybe longer. There needs to be more testing and pipe replacement in our water systems, especially the older ones in cities like Newark. Lead is one of the most hazardous substances known to man and has significant impacts to our children. We need to make sure that old pipes aren't adding lead to the water and if they are, we find it in time to make sure no one drinks it.
"Children in some New Jersey cities have more lead in their blood than those in Flint, Michigan. Lead can cause illness and even in small amounts can lead to brain damage and learning disabilities. It can also lead to childhood development problems and other serious health issues. Thousands of children are diagnosed with lead poisoning in New Jersey each year; over 3,000 in 2015 alone. New Jersey is using the Action Level of 15ppb when it should be stricter: at least 5 ppb. This means it could be an even bigger problem. This is a systemic issue that needs to be dealt with. We need to do a better job of testing throughout the state and fixing these problems. We can't allow our children to be put at risk."