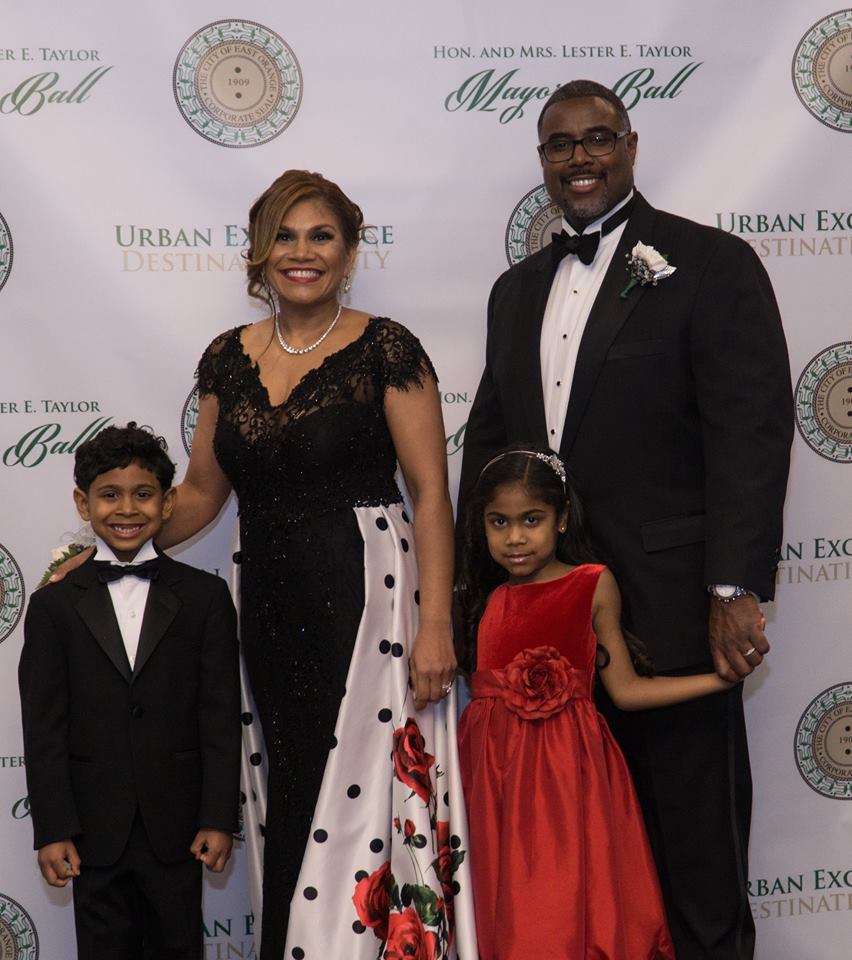 Nearly 800 supporters attended the third Annual Mayor's Ball hosted by Mayor Lester and Mrs. Bibi Taylor, raising $250,000 and giving Taylor a formidable war chest during his third year as first-time mayor of the City of East Orange.
The ball was held on March 5, 2016 at the Sheraton Parsippany Hotel in Parsippany.
The annual event drew a record-breaking number of attendees, which included Former U.S. Senator Robert Torricelli, U.S. Congressman Donald Payne, Irvington Mayor Tony Vauss, Orange Mayor Dwayne Warren, West Orange Mayor Rob Parisi, Jersey City Mayor Steven Fulop, Assemblyman Thomas Giblin, Assemblyman Benjie Wimberly, Assemblyman Jamel Holley, Essex County Chairman Leroy Jones,  Former U.S. Ambassador to Germany Phil Murphy, Passaic County Freeholder Director T.J. Best, Essex County Freeholder President Britnee Timberlake, Hudson County Freeholder Gerry Balmir and New Jersey Democratic State Committee Executive Director and Councilman Chris James.
"There is no "I" in team and this event was all about teamwork. I want to give special thanks to the Mayor's Ball Committee for their hard work," said Taylor. "When it was suggested that we amp up our fundraising goal to an ambitious $250,000 – more than double what we made last year – I wasn't sure if we could do it. The success of this year's ball is a direct testament to the fact that people are truly believing in our vision to set the standard for urban excellence and make East Orange a destination city. I couldn't be more proud."
Over the next two years, Mayor Taylor said he is looking forward to building more partnerships and bringing in new developers who want to be a part of the city's renaissance, which includes more than $230 million in redevelopment projects throughout the city.
 "East Orange is at the forefront of some of the most progressive initiatives in the nation – we were among the first in the country to pass an earned paid sick leave ordinance, we are the first city in New Jersey to raise the minimum wage for municipal workers to $15 an hour using the collective bargaining process. We are working with NJ Communities United and other legislators to take on Fannie Mae and Freddie Mac for selling our troubled mortgages to Wall Street," said Taylor.  "What we are doing at the local level is what needs to happen at the federal level. Supporting working families. Empowering people. Implementing fair, smart and sound business practices. That is how we will strengthen our middle class and our communities.