For those who are tired of clichéd wedding beauty, you know, ringlets of curly tendrils cascading down the face of a beaming bride in all her pearly, white-toothed glory, then you have a friend in Teddi Cranford. Through her burgeoning business, Ms. Cranford, 31, is looking to modernize wedding beauty, one bridezilla at a time. Add that to her status as the go-to stylist for all front-row regulars, and you have one busy woman.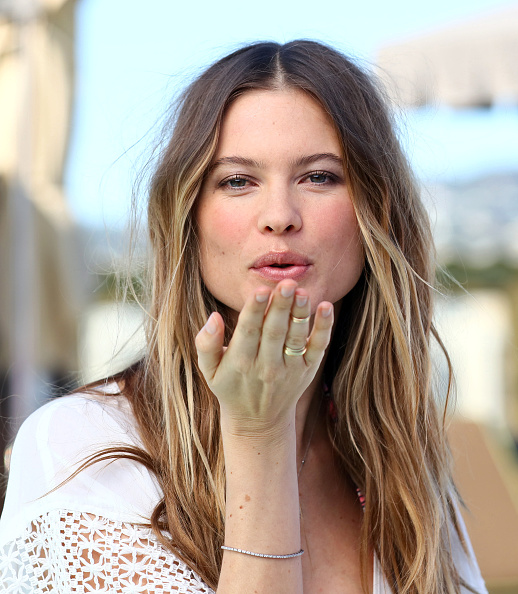 Ms. Cranford is best known among supermodels and the fashion set for being uber-stylist Guido Palau's right hand for over five years. Recently, she branched off and launched her own beauty business out of her funky East Village salon, White Rose Collective. The jewel box of a studio space is where she holds trials with the city's chicest brides-to-be, like Into The Gloss founder Emily Weiss, or Dannijo designer Jodie Snyder Morel. It's also where she books future styling sessions with Behati Prinsloo, Anna Ewers or Dree Hemingway. You know, the coolest, most beautiful women in the world.
A native of Portland, Ore., Ms. Cranford got her official styling start at New York's Bumble & Bumble following beauty school and a stint in Los Angeles. Before she knew it, she was working backstage on some of the hottest fashion shows around the world. "It all happened quite quickly," Ms. Cranford told the Observer. "Doing shows opened up a lot of opportunities, but after styling and cutting for four years, I thought what's next? I researched who the best person to work for was. At the time, it was Guido Palau."
Ms. Cranford went on to do one show with Mr. Palau, which turned into another, and another. Before she knew it, she was gluing extensions into Karolina Kurkova's hair and styling Gisele and Naomi Campbell for Vogue's epic Fashion's Night Out runway show in 2010. "I thought, 'If I'm going to be seen backstage, I need to be where Naomi is,' " Ms. Cranford said, laughing. "They very quickly caught onto me and next thing I knew, it was, 'Can you be in Milan next week? Can you come to Paris?' The world changed for me very quickly."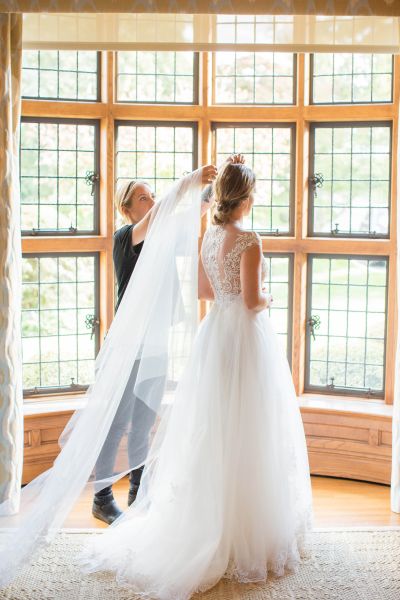 While working with Mr. Palau, Ms. Cranford started her own business on the side. The timing couldn't have been better. Ms. Cranford turned to bridal during the social media explosion, where thanks to Instagram and Pinterest, the stakes of "wedding beauty" became sky high. She famously decorated jewelry designer Pamela Love for her wedding in Montauk, where Ms. Cranford created the most beautiful mane of curls that fit naturally with the bride's bohemian aesthetic. The moment became the top searched wedding look on Pinterest, and Ms. Cranford realized she stumbled upon an unfilled niche. "My approach to her was editorial," she said. "I took the best qualities about this girl and thought, 'How can we enhance them?' She was known for wild curly hair, so we made her the best version of herself. At the time, it felt groundbreaking."
Ms. Cranford now splits her time between cutting hair at White Rose Collective, jetting to Paris to ready her "girls" for Fashion Week and doing bridal hair on the weekends. She recently launched a content portion of her website called "Confessions of a Bride," where she asks her very informed clients where they get beautified throughout their engagement. Whether she's traveling to tropical destinations for a wedding or stationed in the bridal suite at the Pierre Hotel, she's not looking back anytime soon. "People I know said, 'Don't do bridal, you're too good for it. Stick with fashion,' " said Ms. Cranford. "But I always knew what I should do. I always thought it was more fun getting ready for an event than the event itself." 
TEDDI'S TIPS
Check out Ms. Cranford's tips for enhancing the best version of you.
Don't hop on the trend train
"Trends come and go, but stay true to yourself and your personal style. It's not a day to try new things, to suddenly be a bohemian bride just because it's having a moment in fashion."
You can take risks, but know when
"There are times to have more fun, like the rehearsal dinner,  welcome brunch or bridal shower. This is when you can be more adventurous, as opposed to the wedding itself."
Strike the right balance
"Hair and makeup should work together; you don't want one outshining the other. So book like-minded hair and makeup artists that work together so you get one consistent look."
Stick to your signature
"Your wedding day makeup should make you feel 100 percent comfortable in your skin. You can do a bold lip color on your wedding day, but only if you wear one regularly."