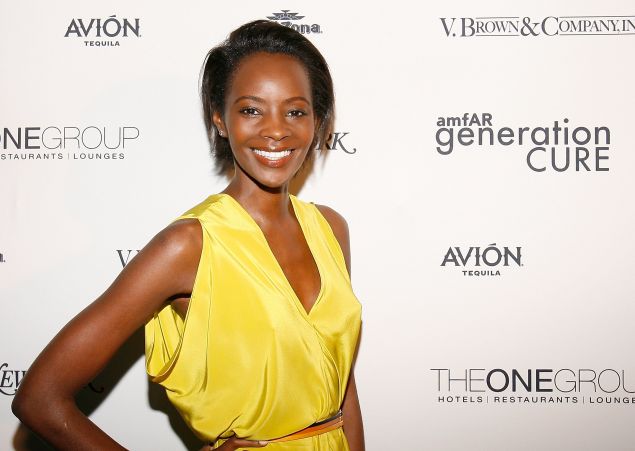 There comes a time when a model yearns not only to strut the runway, but to strut away. In this case, from a very lovely co-op.
And so it is with model Kiara Kabukuru (her real first name is Alice—an early modeling agent suggested she needed a more exotic sounding name), who is looking to part ways with her Greenwich Village co-op. Ms. Kabukuru was discovered in Los Angeles at 16, and quickly got campaigns for designers including Chanel and Gucci in the 1990s, as well as walking runways for Christian Dior Couture and Versace.
The Ugandan-born model also graced the cover of Vogue, before she was seriously injured when she was hit by an eighteen-wheel truck bicycling in the city. After a number of reconstructive surgeries and physical therapy, she spent time in Los Angeles before returning to the city and buying a two-bedroom, 1.5-bath pad at 40 East 10th Street. After securing a good base of operations in New York, Ms. Kabukuru relaunched her modeling career, signing with CoverGirl and appearing on the cover of W.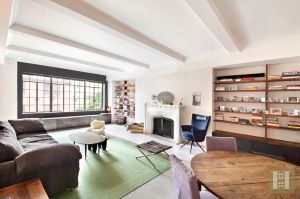 Now Ms. Kabukuru has decided to list the apartment with Halstead broker Richard Orenstein, who we can only hope will have a more cheerful demeanor when dealing with prospective buyers than he did when we reached out about the $2.55 million listing.
"I'm not sure why you're writing about this," Mr. Orenstein snapped. "It depresses me that you do this."
Perhaps spending more time in Ms. Kabukuru's home will help to improve his mood—she has described the apartment as "a place of peace, of calm, of health" in Porter magazine. The wood-burning fireplace, repurposed wood bookshelves, and antique crystal knobs on the stripped wood doors all seems to be quite soothing.