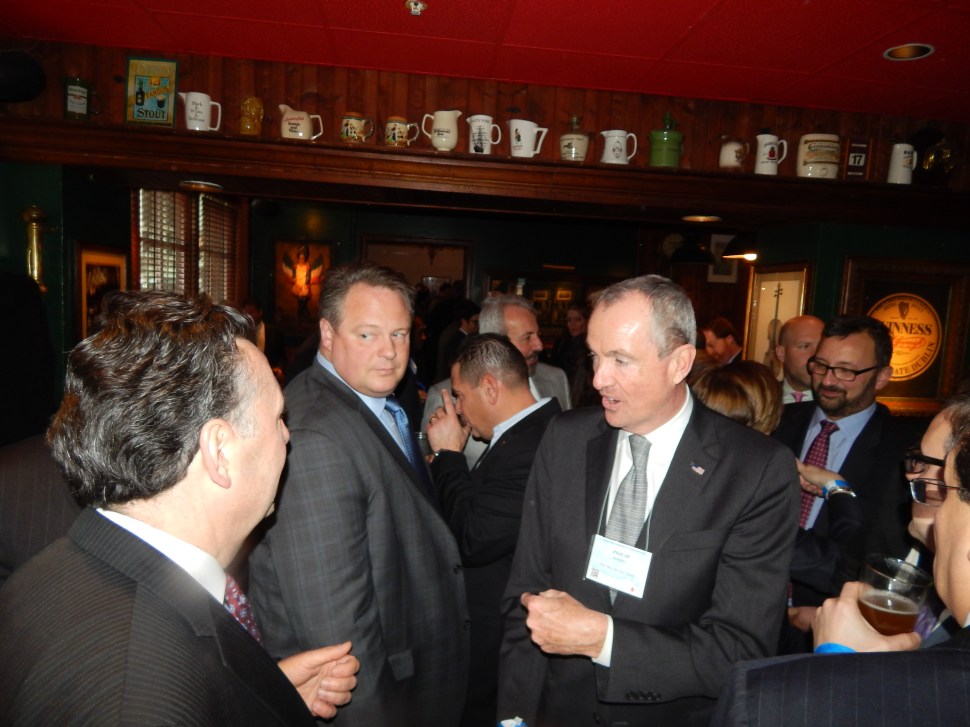 Thou shalt not serve God and mammon both, says the Bible, and for Phil Murphy and others, Gov. Chris Christie shall not simultaneously serve New Jersey (granted, a regrettable substitute for the Almighty) and billionaire real estate tycoon Donald Trump.
Murphy yesterday called on Christie to either clear the national stage (literally, as it turns out) and come back to New Jersey to solve the state's problems, or resign.
Today Murphy, a Democrat who wants to succeed Christie as governor, unfurled a drummed-up, bulked-up Declaration of Independence-like list of names of people who agree with him. As of this early evening, 3,269 people signed Murphy's entreaty to Christie to either serve New Jersey or leave.
To read the list of names, go here.