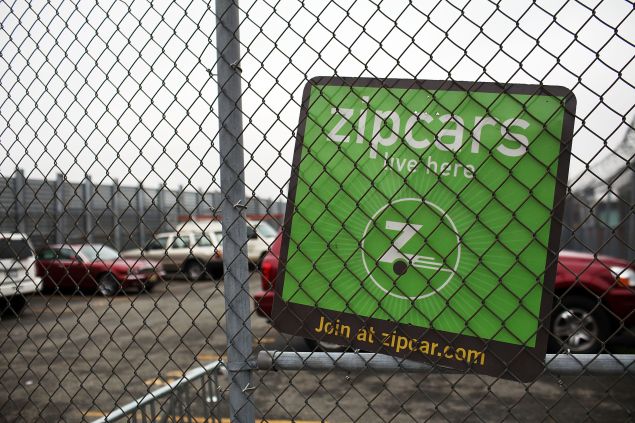 I'm no puritan, but there are a few standards I aim to preserve—like keeping my carb intake low, treating my fellow man with dignity, and not transporting hard drugs across state lines with my children and pregnant wife in tow. That last resolution hasn't taken a great deal of effort to keep over the past few years, until…
Like many city dwellers, I have embraced certain cost-saving trends like cutting cords and joining car-sharing clubs. Usually the latter has worked out pretty well with the only hassle being whether a BMW X3 is available in a nearby lot. But, as luck would have it, a recent trip came with an optional extras package.
Having loaded our kids into the car, my wife was happily ensconcing herself into her seat. As she reached down to fasten the seatbelt, her hand shot up and a modified expletive was uttered. Nestled between the seat and central console was a tiny vial of white powder and, to quote Frankie Howerd, my gast had never been so flabbered.
My former life as a barrister defending serious crime in England reveals that my relationship with narcotics is a prime example of the difference between academic knowledge and real life experience. I used to be incredibly conversant in purity levels, street values and creative methods of importation. But, in my life, I had never consciously come into contact with hard drugs. One thing my schooling didn't prepare me for is the correct etiquette in such circumstances.
One silver lining to our journey: at least I don't have to explain to my 7-year-old what cocaine is anymore.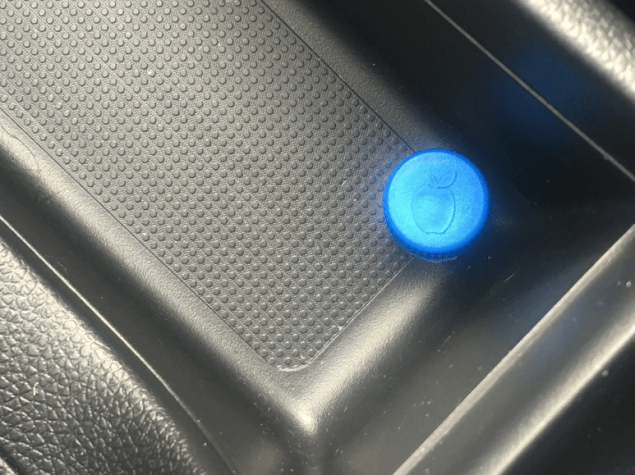 For certain, customer service was unprepared for my call. The automated system did not have an option as follows: "If you have found some crack in your vehicle, please press five," so the only choice was to speak to an actual voice. Person number one advised me to take the car to a car wash which, while extending the meaning of laundering, did not seem like a sensible suggestion. Enter Supervisor, whose stream of consciousness solutioneering was refreshing but useless in providing a proper approach to arranging a handover of the car or the presumed offending package. His urging for me to pull over onto the hard shoulder of a highway could not have been formulated by his superiors, as that would have exposed me to having to explain to the inevitable inquiring police officer that I was in the custody or control of drugs.
Segueing away for a second: In my defense, I do not actually know that the white powder was narcotics, but unless there was a fastidious aspartame carrier in the vehicle, it might be a fair assumption. However, when considering the policies and terms of use of a car-sharing company, it should not really matter. Even now on the Zipcar site—despite being aware that it is exposing users to potential criminal liability—there is no guidance of what a car-sharer should do if an illegal item is found.
Lack of knowledge or temporary but unknowing possession is a defense, but the time for asserting it would be at trial, which comes long after arrest. Had I been stopped by police and the vial found, they would have been perfectly justified in presuming that the driver of the car had knowledge, custody or control of the drugs. Arrest would likely have ensued and incarceration possible, in the event that my British accent would not have worked its usual wonders.
Undoubtedly, car-sharing programs need to update their terms of use, formulate coherent policies for the discovery of illegal items such as drugs and guns, ensure that attendants check the car, and indemnify customers in the event of arrest. For law enforcement, the prior presumptions that the driver of the car is the owner of the car or its contents may well be outmoded and in need of updating. Without such a change in thinking and approach, it is likely that inferences of possession will be applied unequally by law enforcement—dependent upon the demographic profile of the suspect, with certain people not being given the benefit of the doubt.
All will be glad to hear that a solution was found, and in such shady circumstances that it could have been part of a movie plot. We deposited the vehicle, with the vial gingerly-placed into the glove compartment in a lot in New Rochelle, and were swapped into an alternate car—which we checked thoroughly before entering. One silver lining to our journey: at least I don't have to explain to my 7-year old what cocaine is anymore—and that not everything with an apple on it is cool.
Robert Garson is Managing Partner of Garson, Ségal, Steinmetz, Fladgate LLP, an intellectual property and international litigation firm in New York. He is also a barrister qualified in England and concentrates on IP and First Amendment matters.